Your cabinets weren't built
with you in mind.
Cabinets are designed with hard-to-reach spaces.
How often do you dread cooking because you know you will need to dig through your cabinets to find what you need?
What if you could get exactly what you need when you need it easily—everything in its place?
Upgrade every inch of your cabinets into functional space with our custom pull out shelf solutions.
Create convenience and order with
every cabinet in your Shingle Springs home.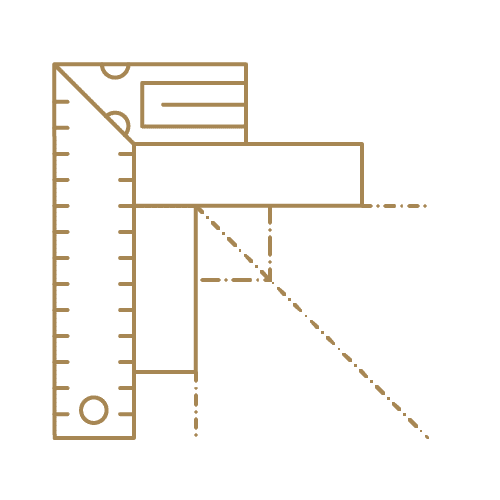 Schedule a
Design Session
We'll measure your cabinets
and provide a custom bid.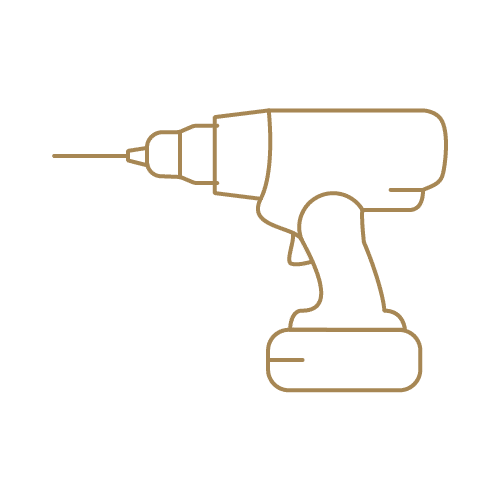 We'll Install Your
Roll Out Shelves.
Proudly show off the inside of your cabinets. It's all organized!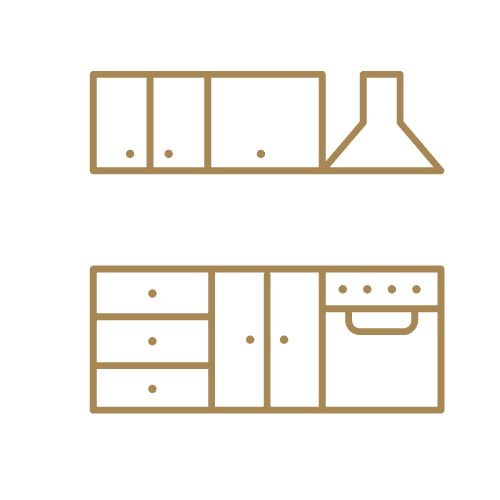 Enjoy convenience
in every cabinet.
No more bending, digging, snooping to find what you need!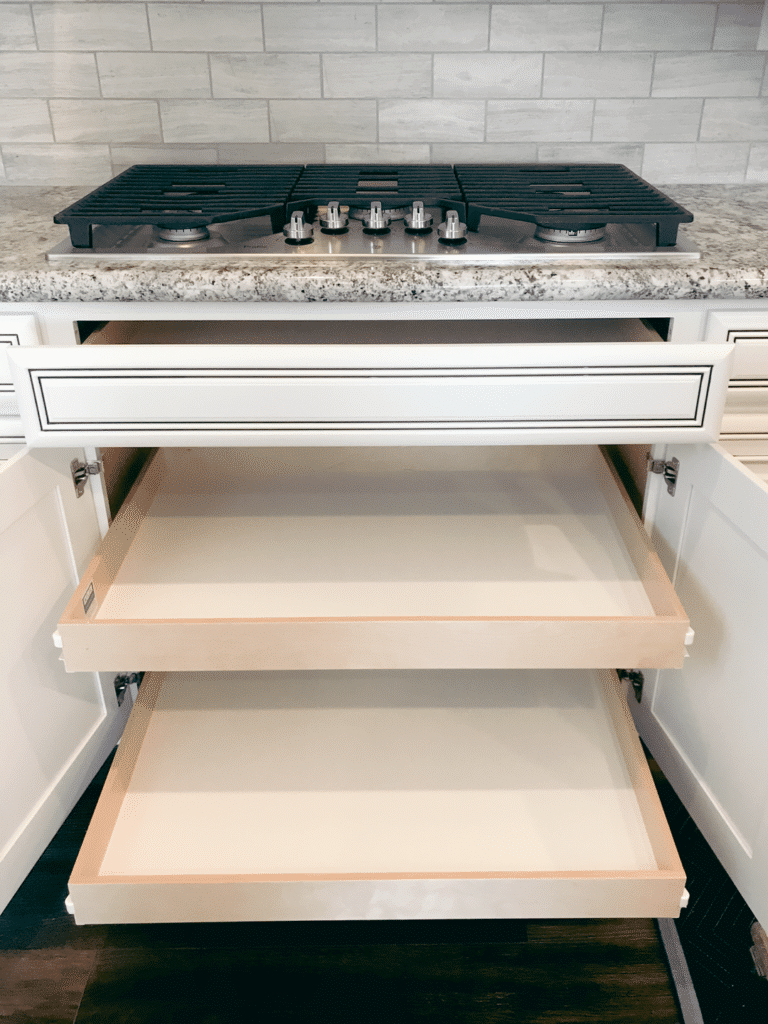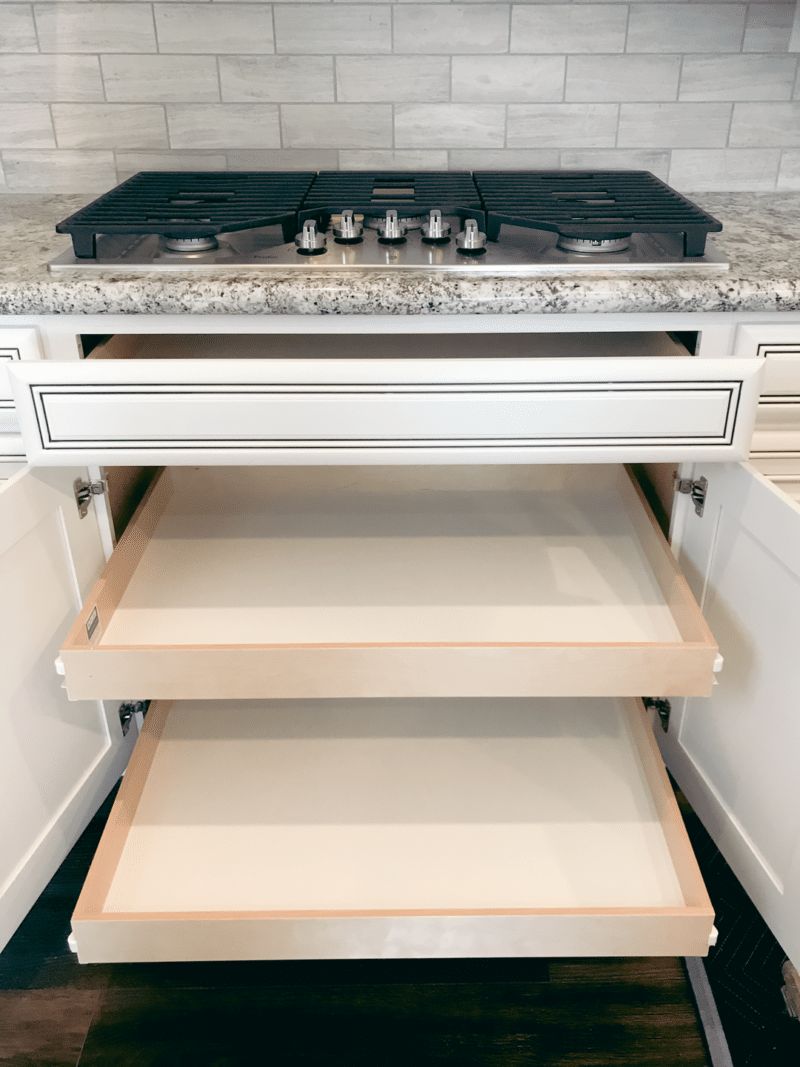 "
All organized is the people to call and purchase your rollout shelves. We called and Paul came to our home, explained everything about the shelves, and priced them out for us. He set up an install date and sent out Miguel, his installer, the nicest and neatest worker to work in our home ever. I will recommend ALL ORGANIZED any time we are asked about rollouts.
"
Functionality gives you more time to do what you love.
When everything you need is at arm's reach, you'll never be far from what matters most. For over 25 years, we've helped homeowners in the Shingle Springs area upgrade their cabinets with various slide out and pull out shelves.
We love adding functionality to homes because it means: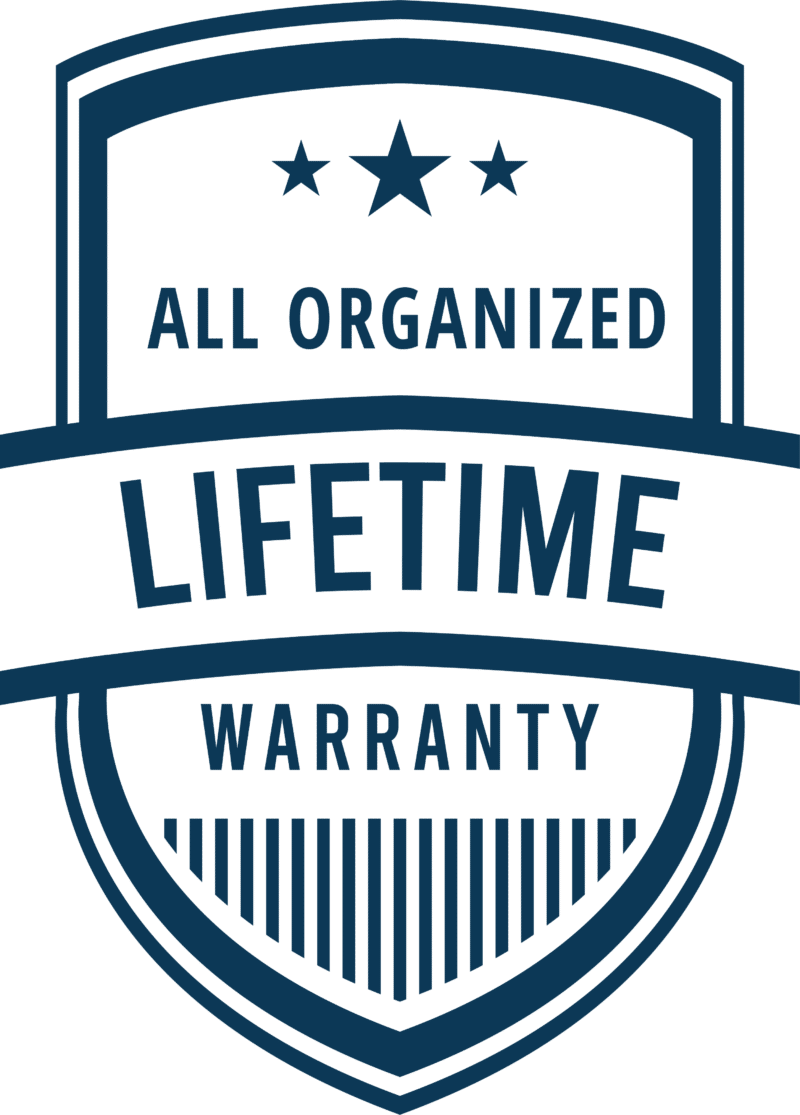 Custom Crafted Pull Out Shelves in Shingle Springs
100% Satisfaction Guaranty and Lifetime Warranty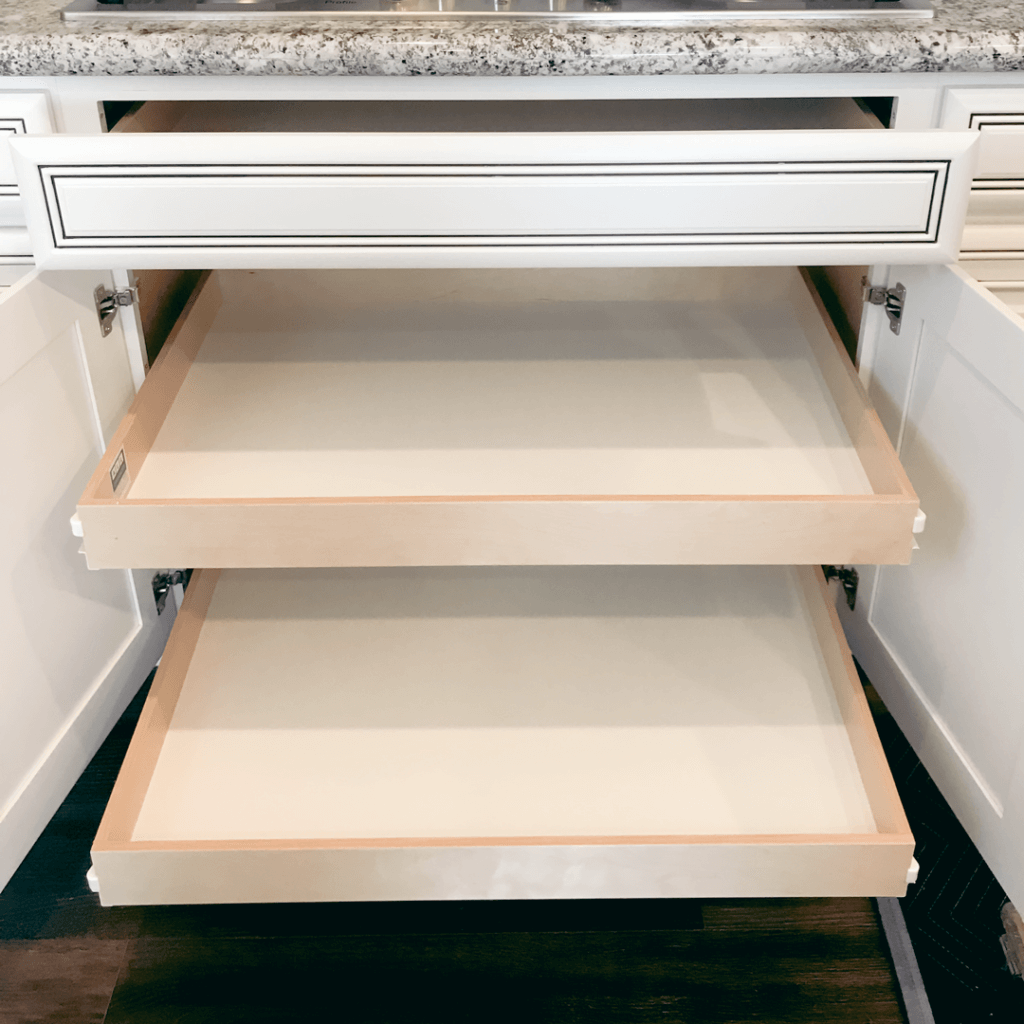 High Quality Materials
We choose the highest quality to design your custom Roll Out Shelves.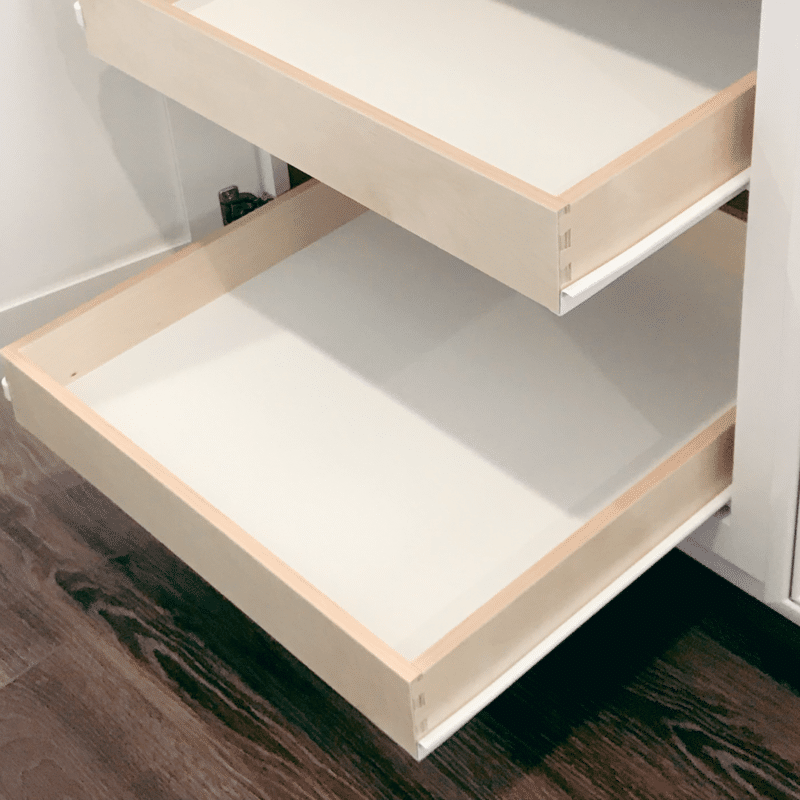 Dovetailed Joints
For the strongest joint, our craftsman dovetails every connection point.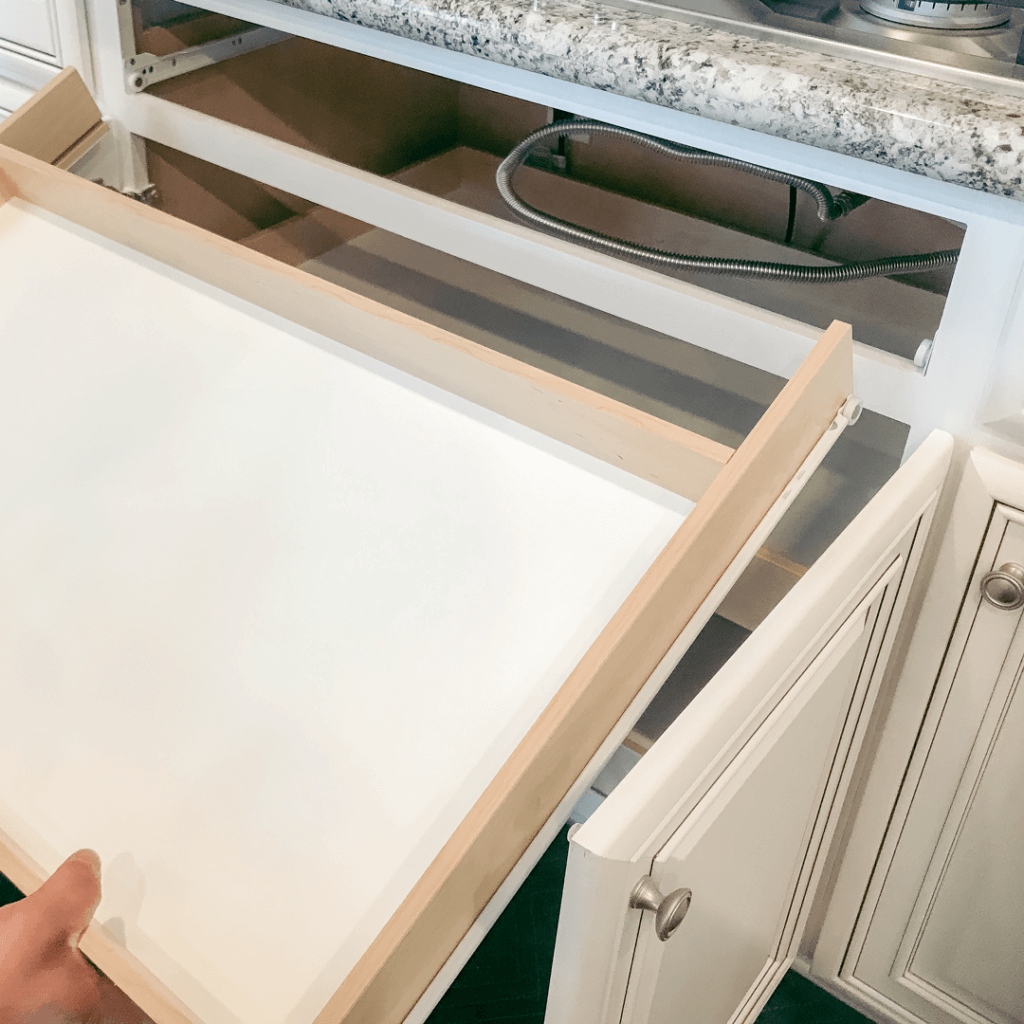 Durable Drawer Guides
Easily slide your Roll Out Shelves in and out with our durable hardware.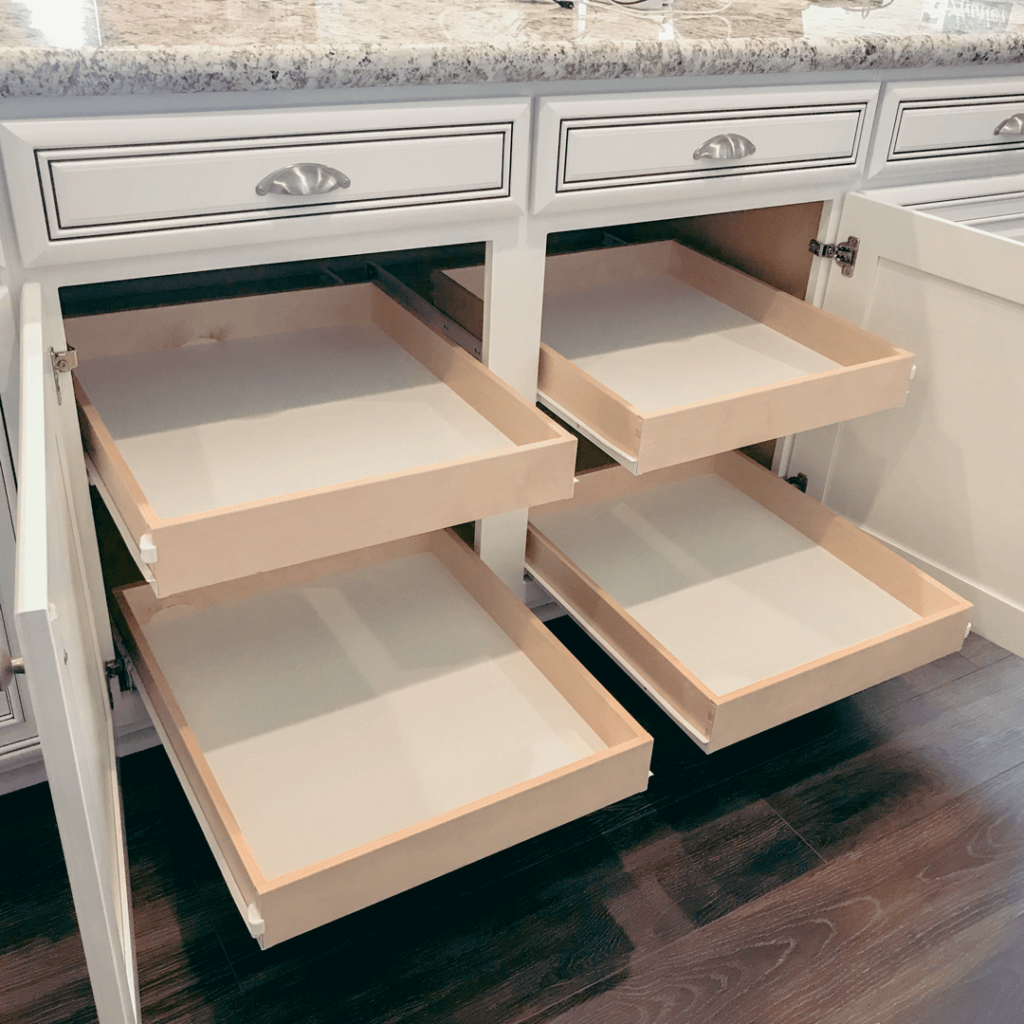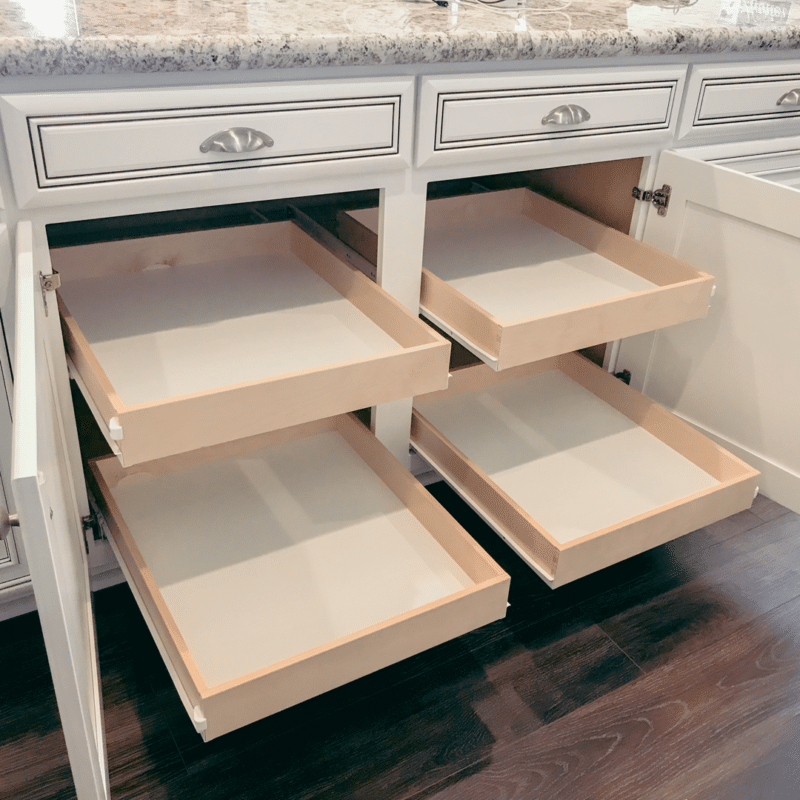 Subscribe to receive a bundle and save discount code to your inbox! You'll get:
• 6 Roll Out Shelves for $935 $795!
• 8 Roll Out Shelves for $1165 $995!
• 10 Roll Out Shelves for $1391 $1195!
• 12 Roll Out Shelves for $1619 $1395!
"*" indicates required fields
Questions About Our Cabinet Shelving Systems in Shingle Springs?
We're always happy to answer questions for you!
Are you tired of working in a messy, cluttered kitchen?
I mean, it's like cooking in a jungle! It can be an adventure just to try and find your saucepan in the far back corner of a kitchen cabinet.
Thankfully, All Organized can help. We make roll-out shelves that help you maximize your cabinet space and get your kitchen under control again.
Then you can love hosting and cooking in your beautiful, organized kitchen!
Give us a call today at (916-331-4991) or schedule a free design session.
If you live in Shingle Springs, you already know of the local beauty, history, and attractions:
Cielo Estate Winery

El Dorado Western Railroad

Red Hawk Casino

Sherwood Demonstration Garden

Community Observatory

Kids Quest and Cyber Quest at Red Hawk Casino

Cold Springs Golf and Country Club

And all the attractions of nearby Sacramento
Shingle Springs is a little community in El Dorado County, California. It is about 40 miles from Sacramento and sits directly on Highway 50, right in the midst of the Gold Country foothills.
The Shingle Springs area originally held Maidu Native Americans. A village called Bamom was located near the present-day Shingle Springs area.
Similar to the story of so many California towns, the Shingle Springs community began as a mining settlement. It took its name from a horse-drawn machine capable of producing 16,000 shingles in a day, that was located near a spring on the western edge of the camp.
The original Shingle Springs pioneers preserved a rich store of written records that portray a detailed picture of the Gold Rush. As a result, Shingle Springs is now designated as California National Landmark #456.
Today, the Shingle Springs Band of Miwok Indians, a federally recognized Indian tribe, is headquartered in Shingle Springs. The modern community covers about 8 square miles of land and is home to well over 4,000 people.
Interested in moving to Shingle Springs? Niche.com describes it this way:
Shingle Springs is a suburb of Sacramento with a population of 3,846. Shingle Springs is in El Dorado County. Living in Shingle Springs offers residents a rural feel and most residents own their homes. Many young professionals live in Shingle Springs and residents tend to lean conservative. The public schools in Shingle Springs are highly rated.
If you want to get the kitchen in your Shingle Springs home organized, give us a call!
Other customers are saying:
"This is the second time we've had their services. They came to install roll out shelves in our first home. We were so pleased with the convenience at our first and their professional service we hired them again. SO glad they were still in business!" -Judith Miles
"They came for a bid and once it was complete and I said let's do it, within two weeks we're back to install. Pricing was reasonable and the quality is superior. I even had them build in a cabinet that holds two trash cans hide. Behind a cabinet for the same cost as if you bought a nice stainless single can. The two best parts are that is has soft close mechanism so my dog can't get I to it and nobody sees my trash anywhere because it looks like a cabinet. I would highly recommend them to anyone in need. Local personal service is fantastic." -Tammi Storey
"Appreciated the care and professionalism of the team at All Organized, made our kitchen much more functional and efficient. Thank you." -Anna Alter
We serve all zip codes in Shingle Springs, CA:
95682
We look forward to hearing from you!
Not sure which roll out shelf is right for your home?
Download and read our FREE guide on our top 5 shelving options!