Your cabinets weren't built
with you in mind.
Cabinets are designed with hard-to-reach spaces.
How often do you dread cooking because you know you will need to dig through your cabinets to find what you need?
What if you could get exactly what you need when you need it easily—everything in its place?
Upgrade every inch of your cabinets into functional space with our custom pull out shelf solutions.
Create convenience and order with
every cabinet in your Fair Oaks home.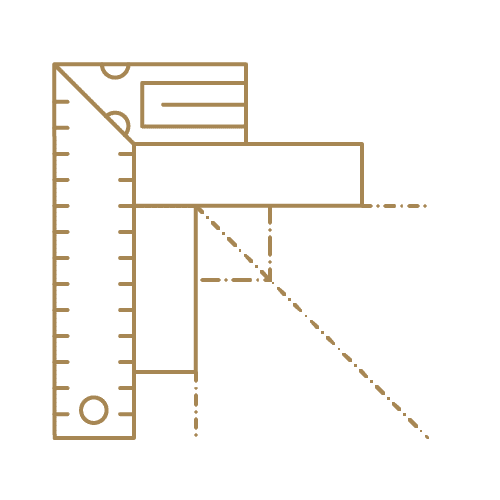 Schedule a
Design Session
We'll measure your cabinets
and provide a custom bid.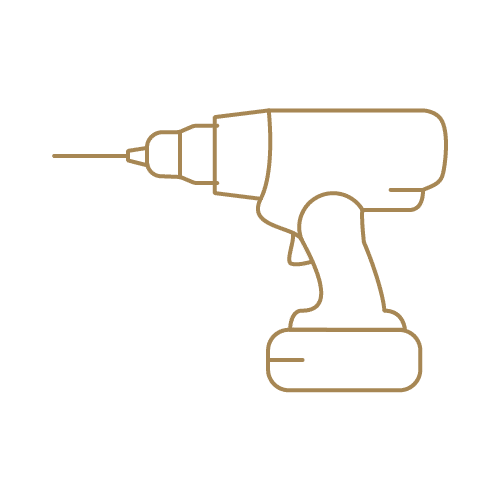 We'll Install Your
Roll Out Shelves.
Proudly show off the inside of your cabinets. It's all organized!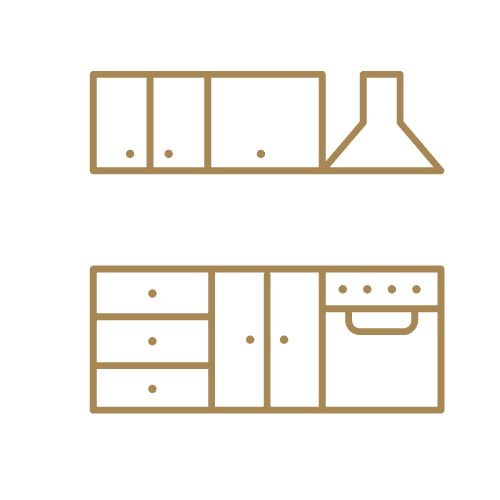 Enjoy convenience
in every cabinet.
No more bending, digging, snooping to find what you need!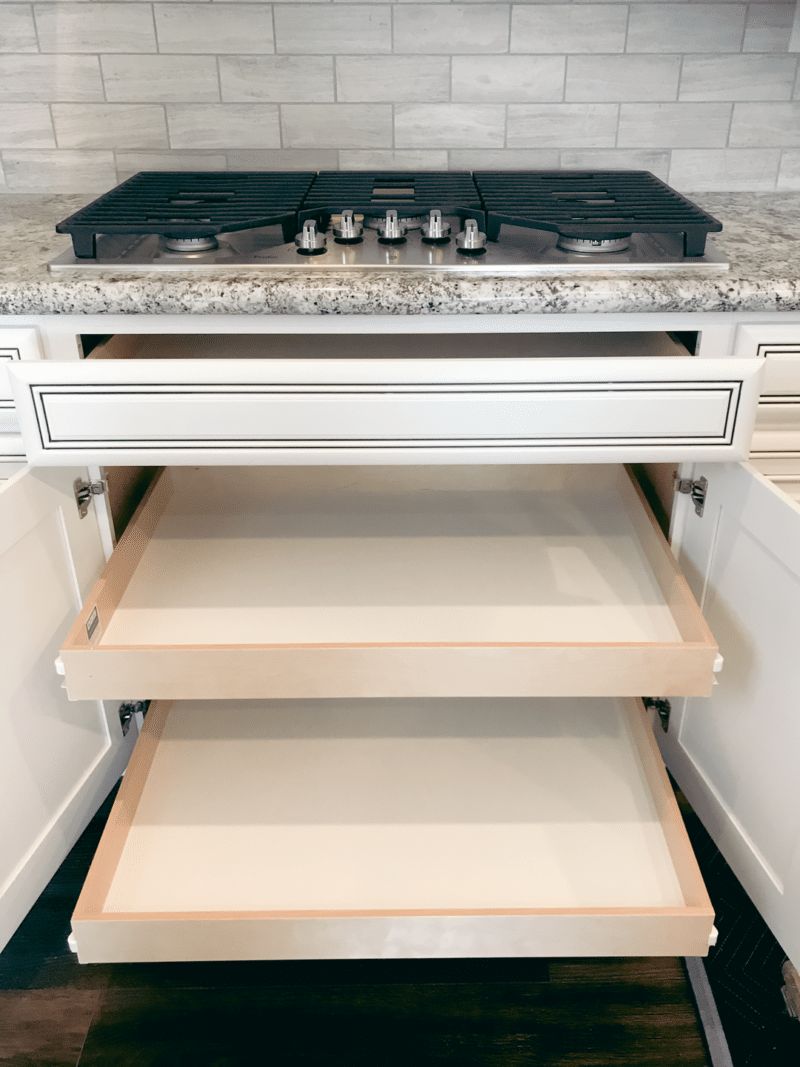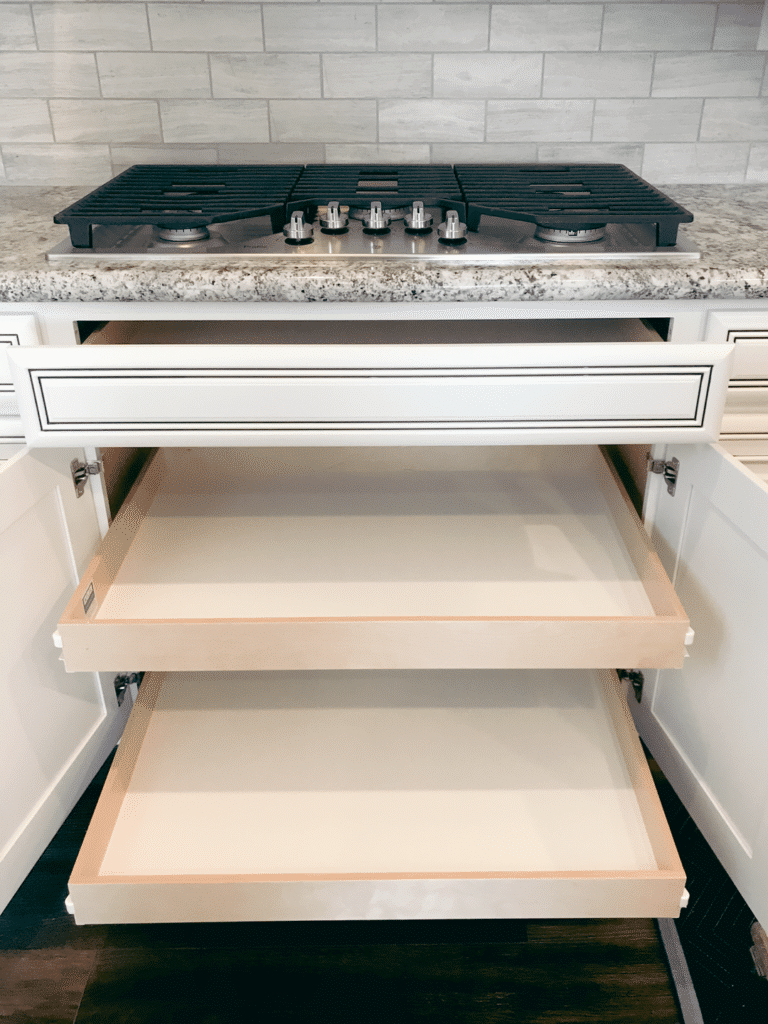 "
I am so glad that I finally had these shelves installed. I have wanted to ever since I saw this company at a home show. The installer was in and out in less than an hour, putting 7 shelves into my small kitchen. This is a local family own business and they are awesome from the first contact to the measurements taken to the installation. I am so glad I saw them on Facebook – the best thing I could have done with part of my stimulus check. Thank you, All Organized!
"
Functionality gives you more time to do what you love.
When everything you need is at arm's reach, you'll never be far from what matters most. For over 25 years, we've helped homeowners in the Fair Oaks area upgrade their cabinets with various slide out and pull out shelves.
We love adding functionality to homes because it means: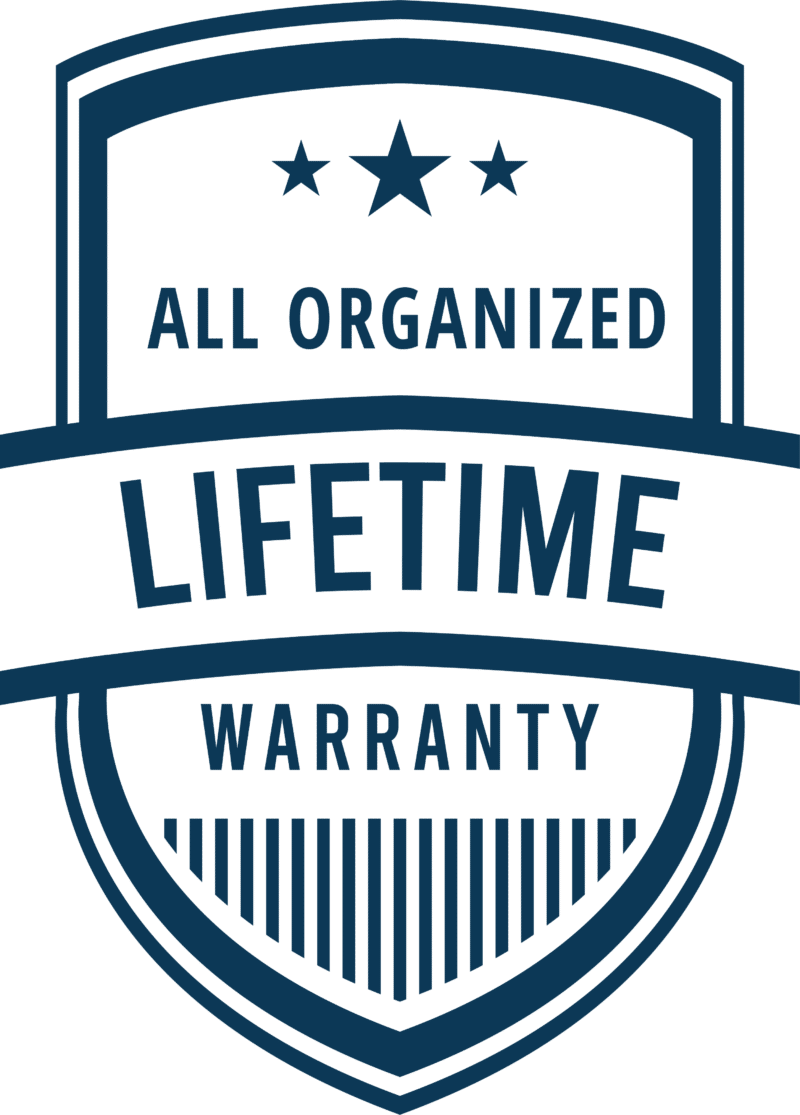 Custom Crafted Pull Out Shelves in Fair Oaks
100% Satisfaction Guaranty and Lifetime Warranty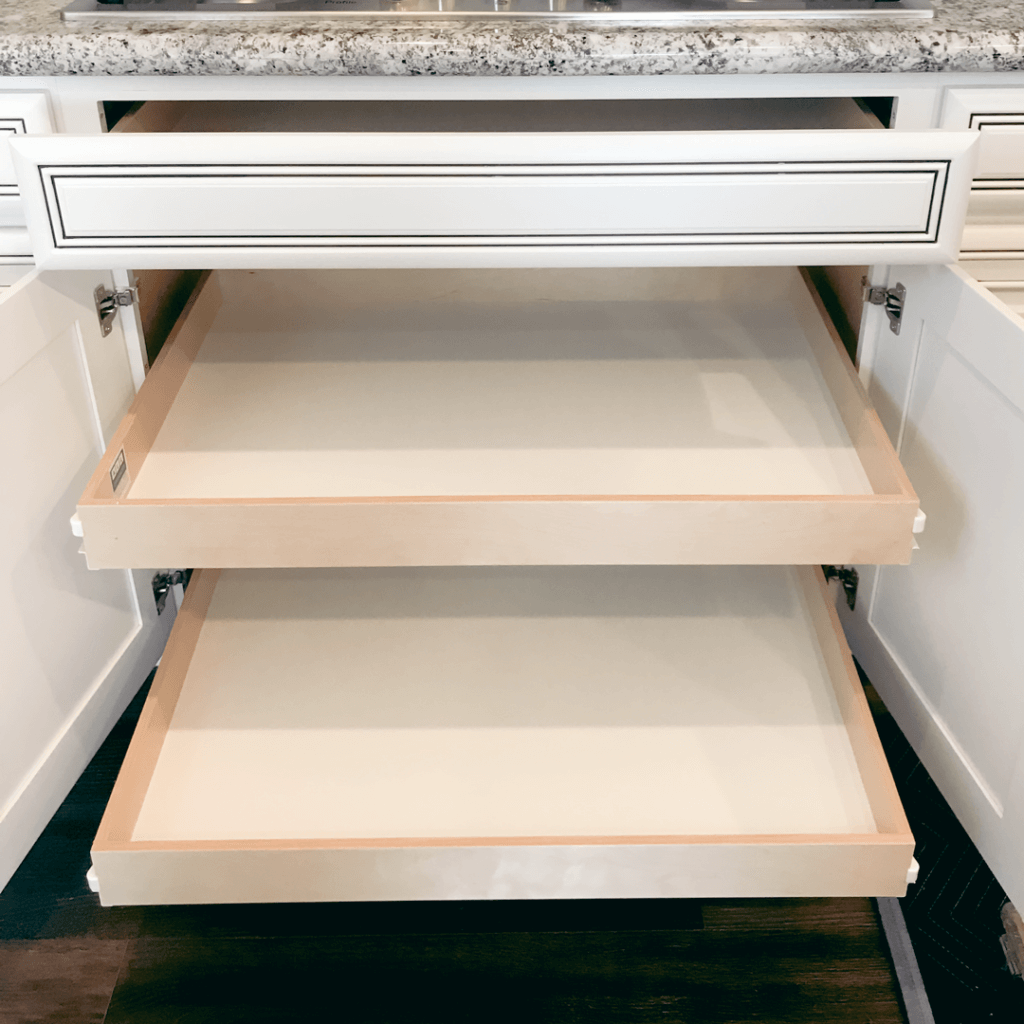 High Quality Materials
We choose the highest quality to design your custom Roll Out Shelves.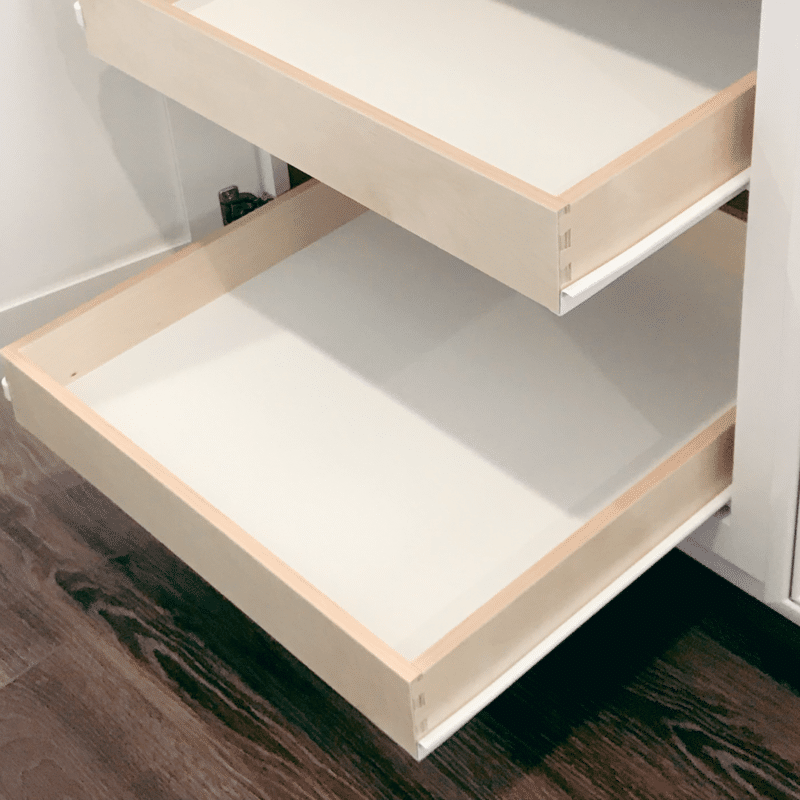 Dovetailed Joints
For the strongest joint, our craftsman dovetails every connection point.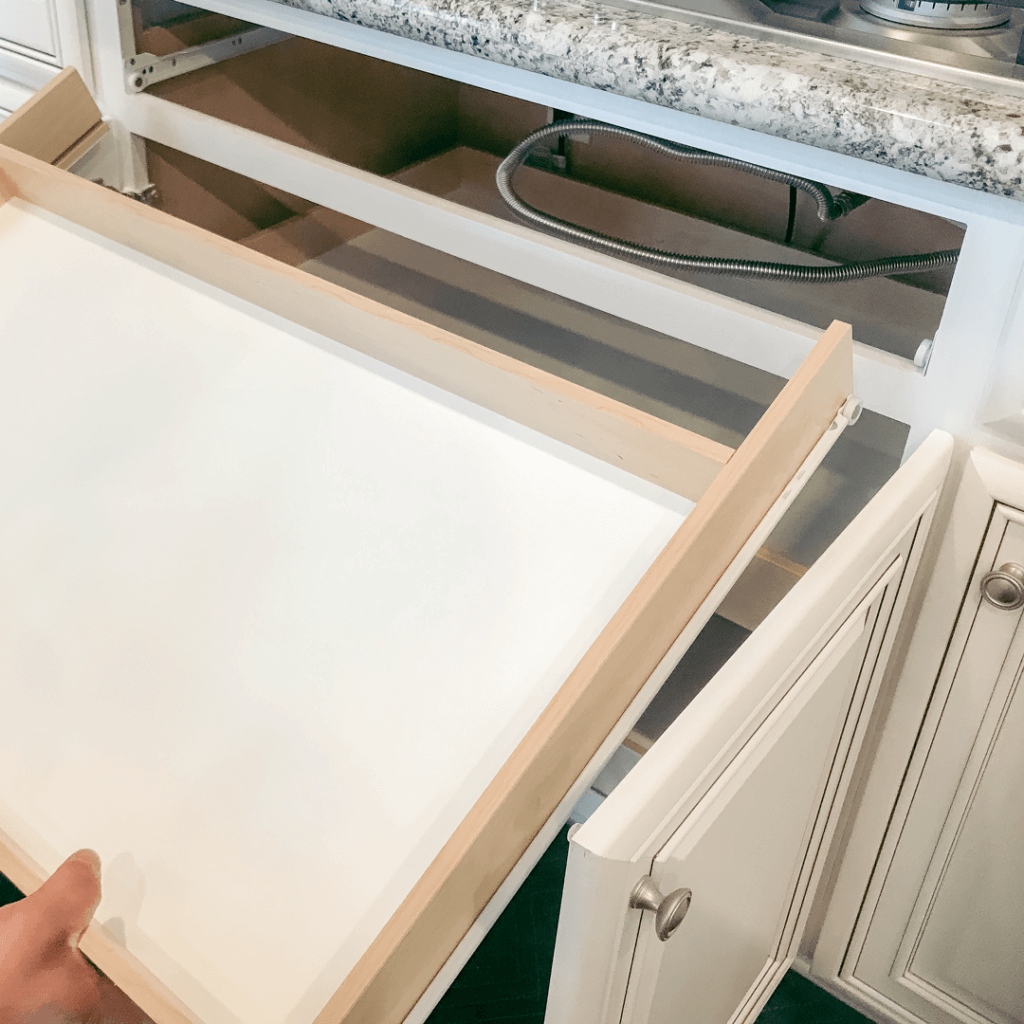 Durable Drawer Guides
Easily slide your Roll Out Shelves in and out with our durable hardware.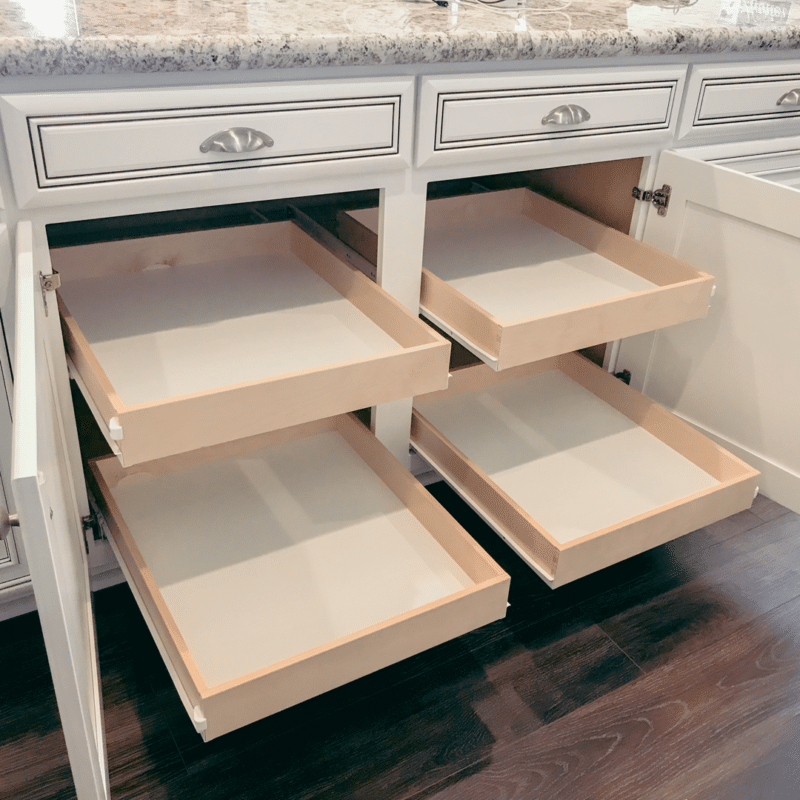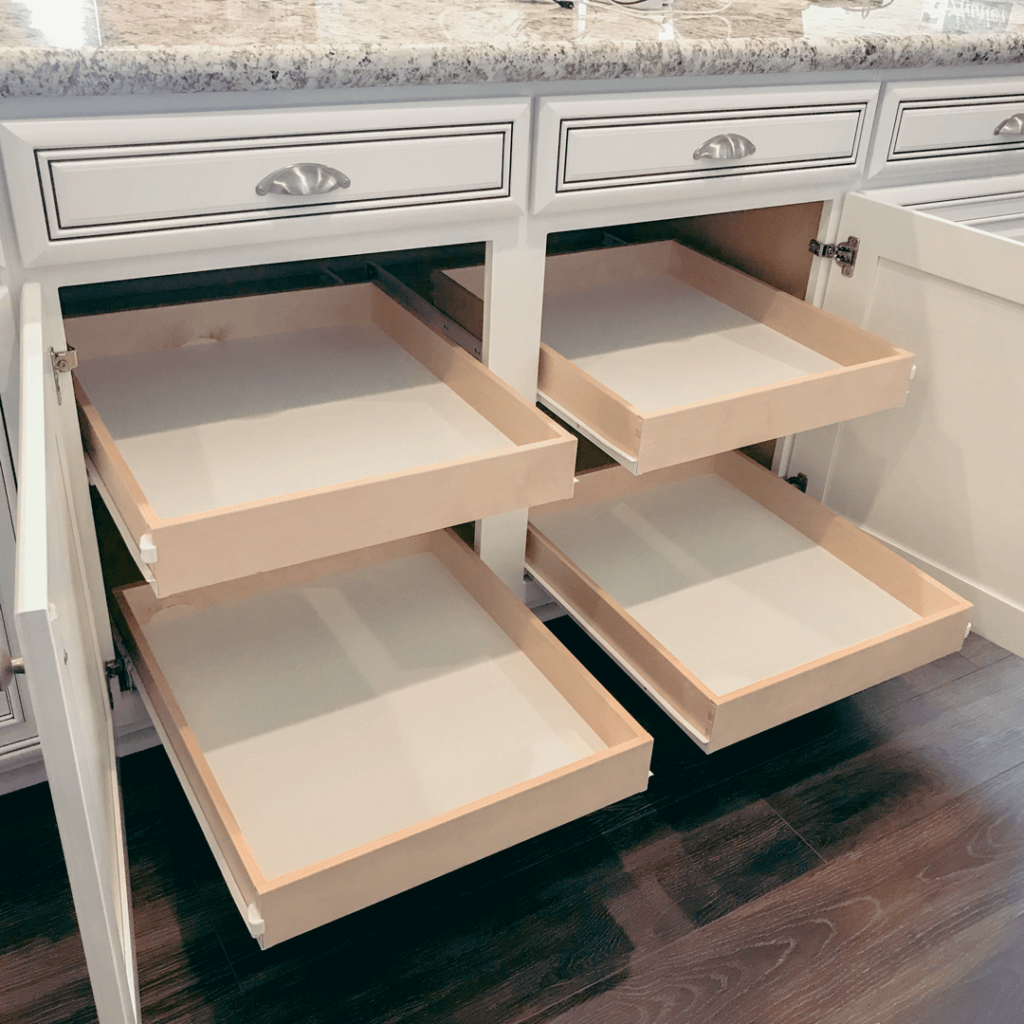 Subscribe to receive a bundle and save discount code to your inbox! You'll get:
• 6 Roll Out Shelves for $935 $795!
• 8 Roll Out Shelves for $1165 $995!
• 10 Roll Out Shelves for $1391 $1195!
• 12 Roll Out Shelves for $1619 $1395!
"*" indicates required fields
Questions About Our Cabinet Shelving Systems in Fair Oaks?
We're always happy to answer questions for you!
Is the kitchen in your Fair Oaks, CA, home cluttered, messy, and disorganized?
If so, we feel your pain! It is so frustrating to cook in a kitchen where you have to dig through stacks of dishes in every cabinet trying to find what you need. It's so hard to keep those stacks organized, too.
Thankfully, we have a solution for some of your problems! All Organized makes roll-out shelves that help you maximize your cabinet space and get your kitchen better organized.
No more digging around in dark cabinet corners looking for what you need!
Give us a call today at 916-331-4991 or schedule a free design session today!
Located in northern California, Fair Oaks is surrounded by beauty, scenery, and attractions:
Fair Oaks Recreation and Park District

Mount Vernon Memorial Park

French in the Village Antique shop

Shadow Glen Riding Stables

Fair Oaks Bluff

Bannister Park

River Rat Raft and Bike

Sailor Bar Park

And all the attractions of Sacramento and the surrounding area
Fair Oaks is a census-designated place within Sacramento, CA. It's a natural oasis within metropolitan surroundings – it is full of lush natural foliage, canopies of trees, and rolling streets.
Like many other settlements in the area, Fair Oaks began as part of the Rancho San Juan Mexican Land Grant of 1844. It was primarily covered with citrus farms. By 1897, around 300 permanent settlers lived in Fair Oaks.
In 1901, community leaders built a bridge over the American River, which borders Fair Oaks to the south. They also convinced the Southern Pacific Railroad Co. to build a railroad to the bridge, and this spurred the community's growth considerably. Nowadays, locals know this bridge as "the Red Bridge."
Fair Oaks suffered an economic decline after a big freeze hit the citrus groves in 1932. Another freeze followed in 1934, and after that Fair Oaks was no longer a major producer of citrus. Growth picked up again soon, however, because of increased access to Sacramento via route 50 and the construction of the railroad bridge.
Today, Fair Oaks covers over 11 miles and is home to almost 31,000 people.
Niche.com describes Fair Oaks like this:
Fair Oaks is in Sacramento County and is one of the best places to live in California. Living in Fair Oaks offers residents a dense suburban feel and most residents own their homes. In Fair Oaks there are a lot of coffee shops and parks. Many young professionals and retirees live in Fair Oaks and residents tend to lean conservative. The public schools in Fair Oaks are above average.
We wish Fair Oaks the best!
Past customers share how All Organized can help Fair Oaks:
"Great rolling shelves installed today. From the first contact over the phone, the company showed tremendous courtesy, reliability, and courtesy. The installer came today and did a great job and left my kitchen absolutely clean!" -Tavi Popp
"Very professional from the initial estimate (Paul) to the installation (Hugo). A very good experience. Quality is outstanding. Very happy." -Mike Kent
"Great service and workmanship on pull out. Hugo was professional, polite and very pleasant.The job was done in a timely matter. Thank you." -Edith Miller
We serve all zip codes and neighborhoods in Fair Oaks, CA:
95628
Fair Oaks Village, Phoenix Field, Curragh Downs, Valley Oak Estates, Shady Knolls, Maryam Estates, Sunset Heights, Canterbury Pointe, Highland Hills, Livoti Place, Sunset Oaks, Frontier Greens, Mills Dahlberg, Doneva Estates, Country Oaks, Sunset Place, Ramzi Hills, Olive Grove Estates, Buena Vista Gardens, Estey Estates, Rolling Hills Estates, Mortenson Estates, Livoti Estates, Olive Street, Sunrise Hills, Sunset Park, Sleepy Hollow, Sunset Gardens, Fair Oaks Vista, Phoenix Ridge, Ridgecrest, Curragh Oaks, Briarcliff, Bella Vista Manor, Tamara Acres, Phoenix Meadows, Sunset Hills, Woodridge Estates, Turner Estates, Hoover School, Northridge Greens, Northridge Executive Condo, Winding Way Village, Chicago Heights, Shady Hills Estates, Lake Natoma Heights, Sierra Park, Paris Ranch Estates, Brainerd Estates, Phoenix Hills, Painter Ridge Estates
We look forward to hearing from you!
Not sure which roll out shelf is right for your home?
Download and read our FREE guide on our top 5 shelving options!