Corner Cabinet Solutions
Our Blind Corner Shelves are custom-crafted to transform wasted space into the most valuable storage in your kitchen.
• 3 Sizes Available: Small, Medium, Large
• Minimum of 18″ Opening
• Each Shelf Holds 65 lbs.
• Pulls all the way out of your cabinet. 
Call to receive a custom quote. 
Corner Cabinet Upgrade Options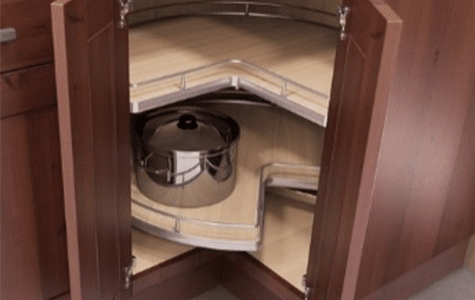 Lazy Susan
Take back your corners with lazy susan options. We offer three options for lazy susans: pie, kidney, or lazy susan.
Twisty Susan
If you have an 18″ opening to your blind corners, use the unique twisty susan! Glides in and out smoothly with 65 lbs.
Sassy Susan
Pull out drawers and spin around to get to full storage of your blind corners. Additional storage on top!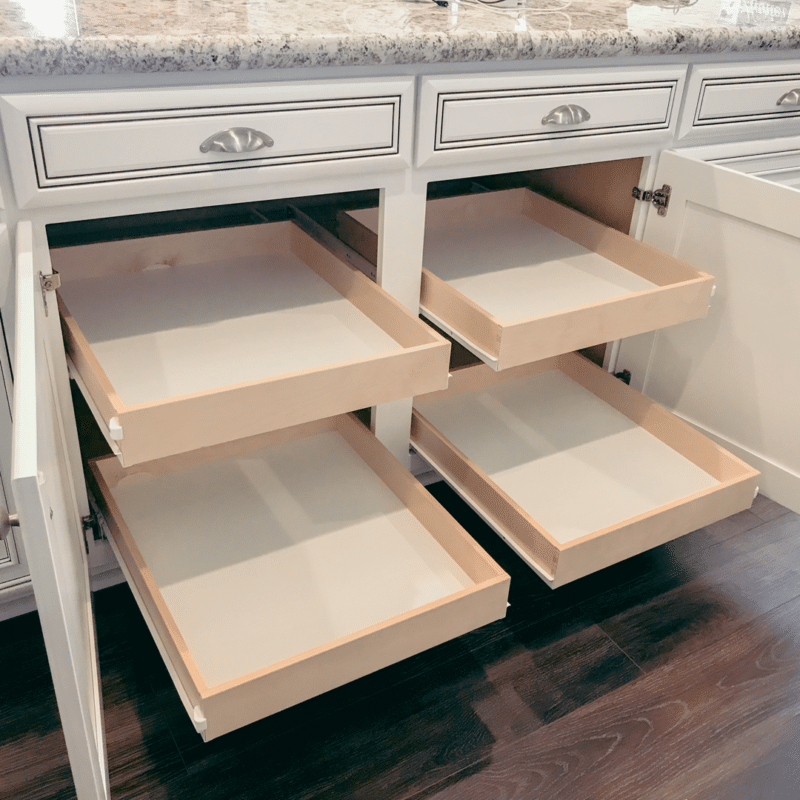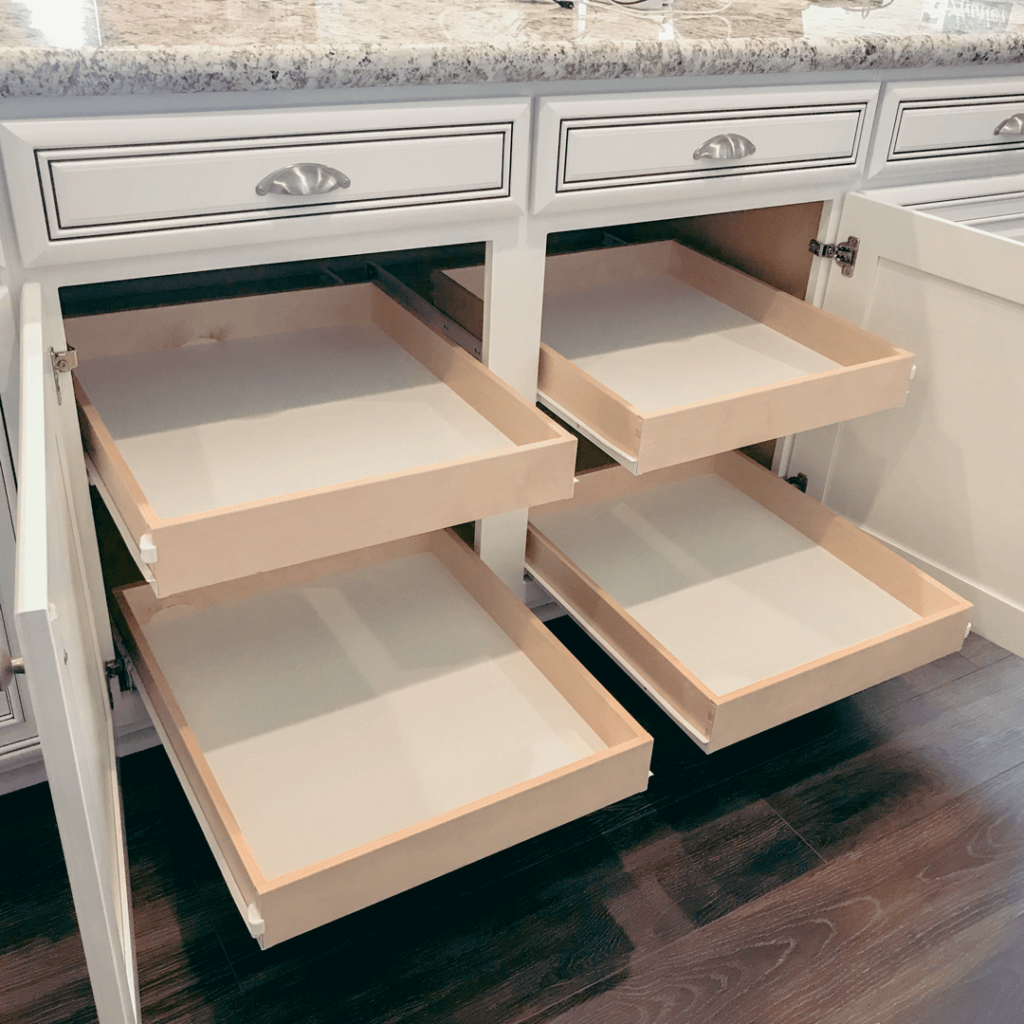 Subscribe to receive a bundle and save discount code to your inbox! You'll get:
• 6 Roll Out Shelves for $935 $795!
• 8 Roll Out Shelves for $1165 $995!
• 10 Roll Out Shelves for $1391 $1195!
• 12 Roll Out Shelves for $1619 $1395!
"*" indicates required fields