Your cabinets weren't built
with you in mind.
Cabinets are designed with hard-to-reach spaces.
How often do you dread cooking because you know you will need to dig through your cabinets to find what you need?
What if you could get exactly what you need when you need it easily—everything in its place?
Our custom Roll Out Shelves upgrade every inch of your cabinets into functional space.
Create convenience and order
with every cabinet in your home.

Schedule a
Design Session
We'll measure your cabinets
and provide a custom bid.

We'll Install Your
Roll Out Shelves.
Proudly show off the inside of your cabinets. It's all organized!

Enjoy convenience
in every cabinet.
No more bending, digging, snooping to find what you need!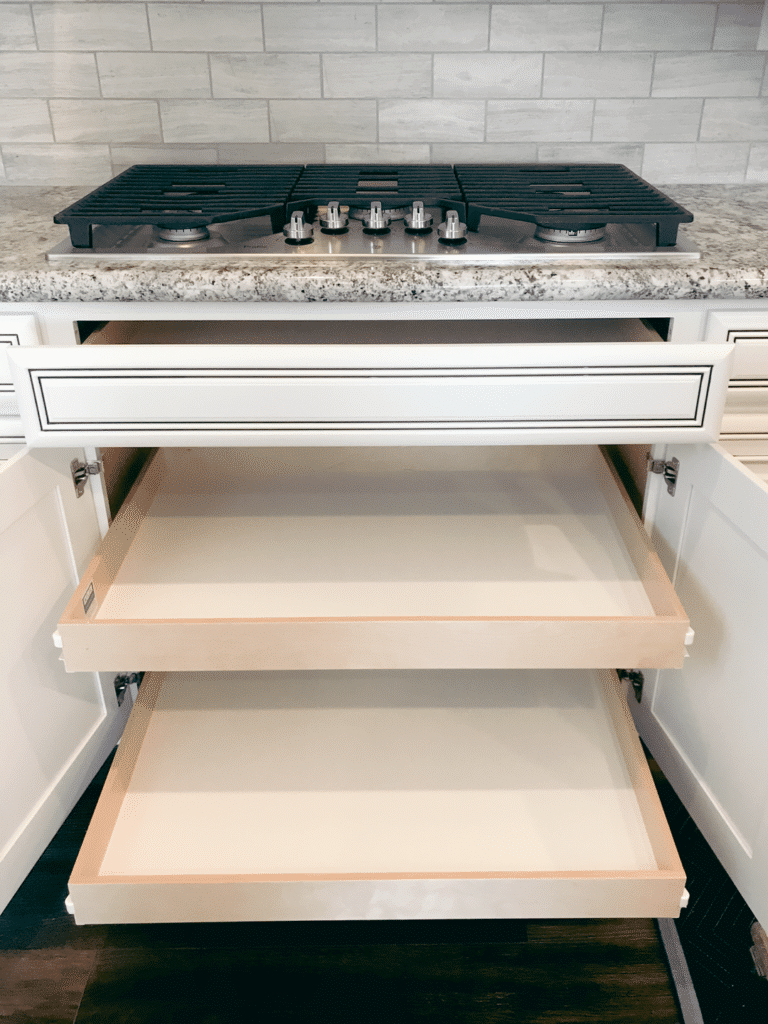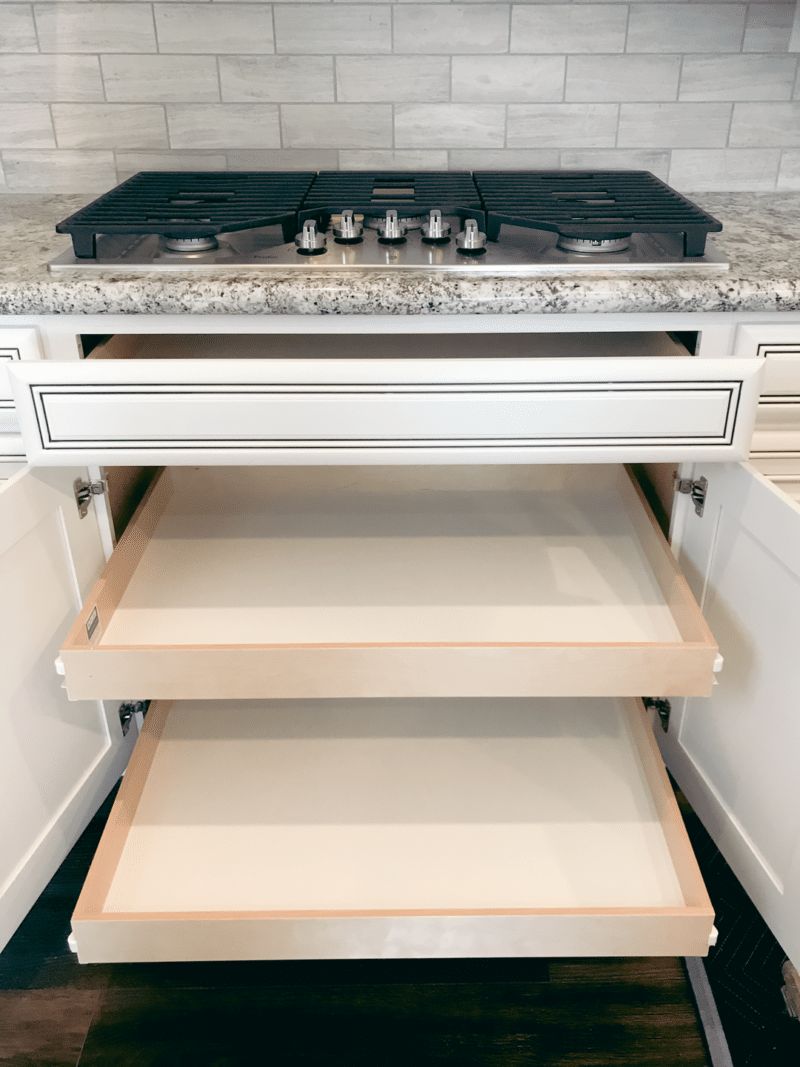 "It's the best thing we've done to our home!
We love our shelves."
Functionality gives you more time to do what you love.
When everything you need is at arms reach, you'll never be far from what matters most. For over 25 years, we've helped homeowners upgrade their cabinets with Roll Out Shelves.
We love adding functionality to homes because it means: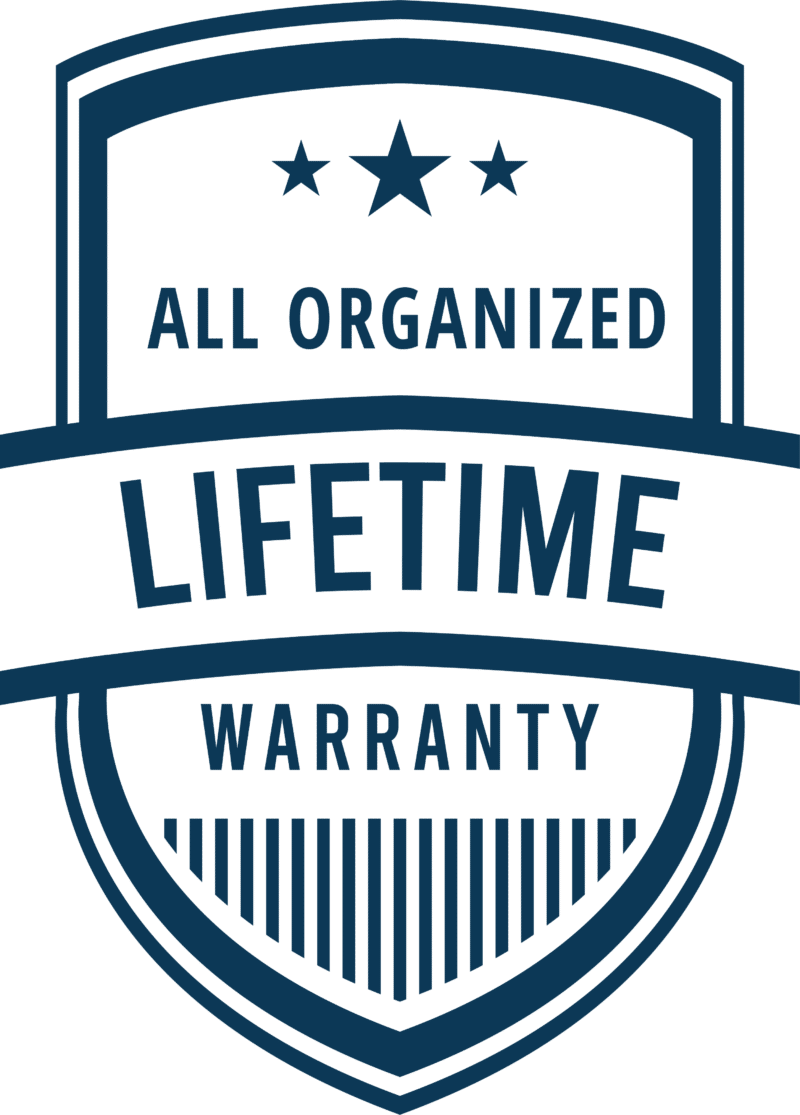 Custom Crafted for Your Cabinets
100% Satisfaction Guaranty and Lifetime Warranty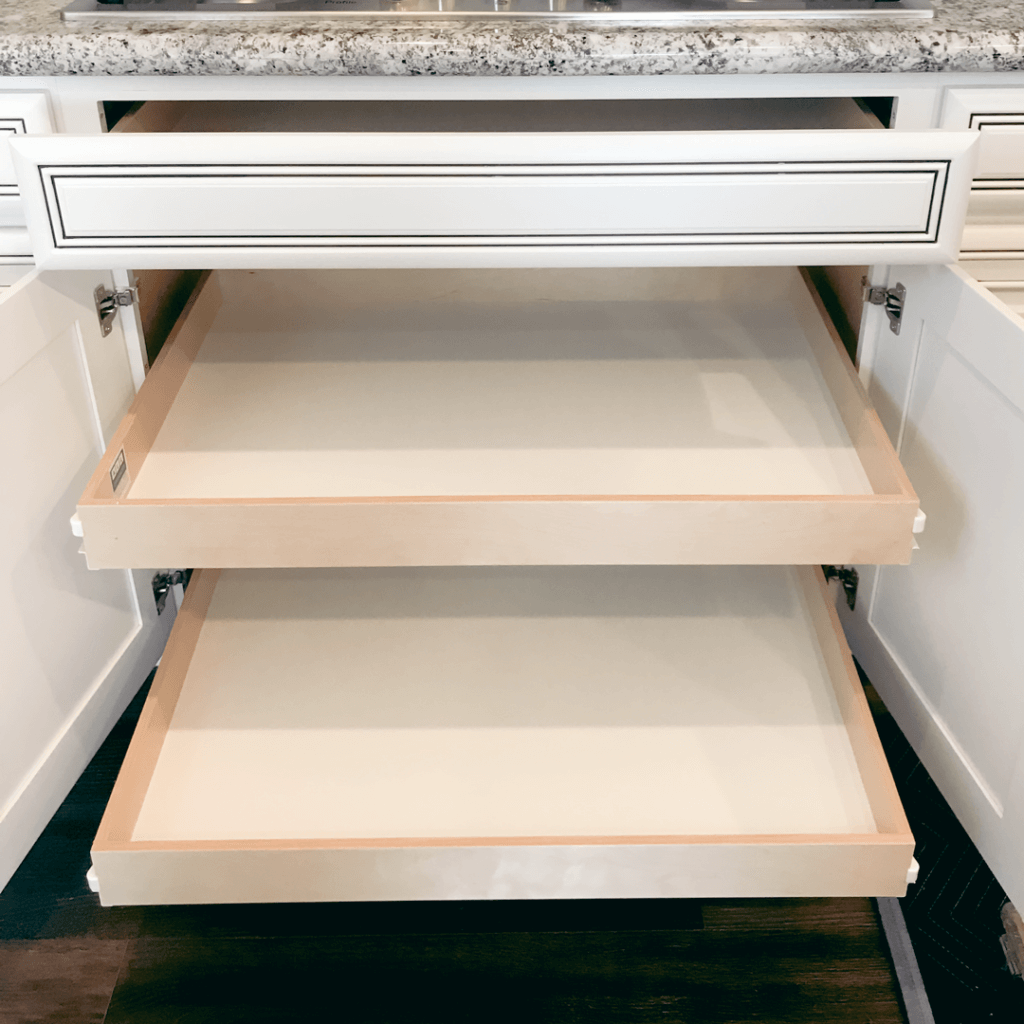 High Quality Materials
We choose the highest quality to design your custom Roll Out Shelves.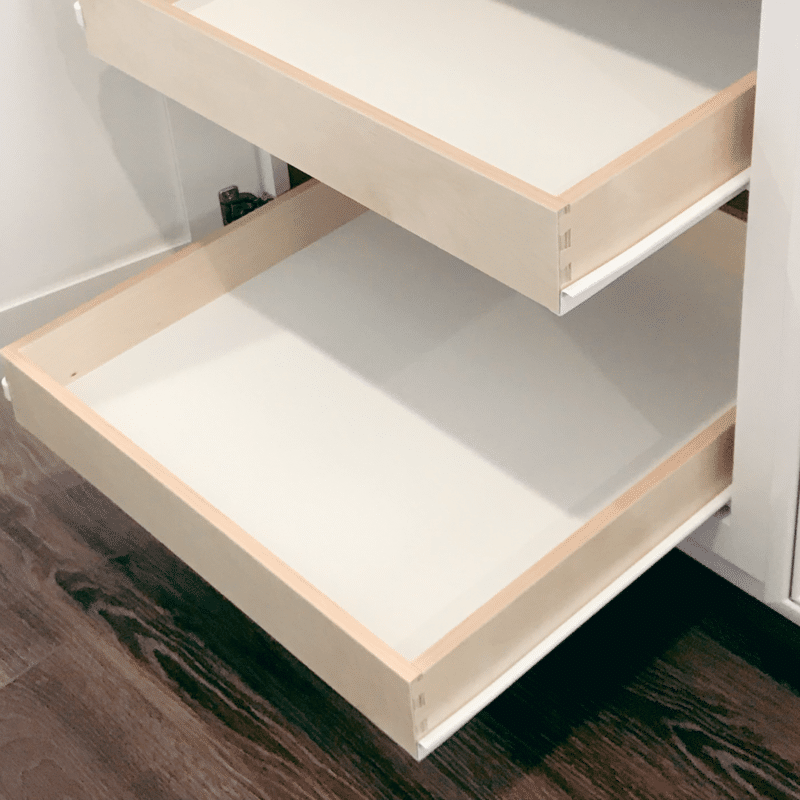 Dovetailed Joints
For the strongest joint, our craftsman dovetails every connection point.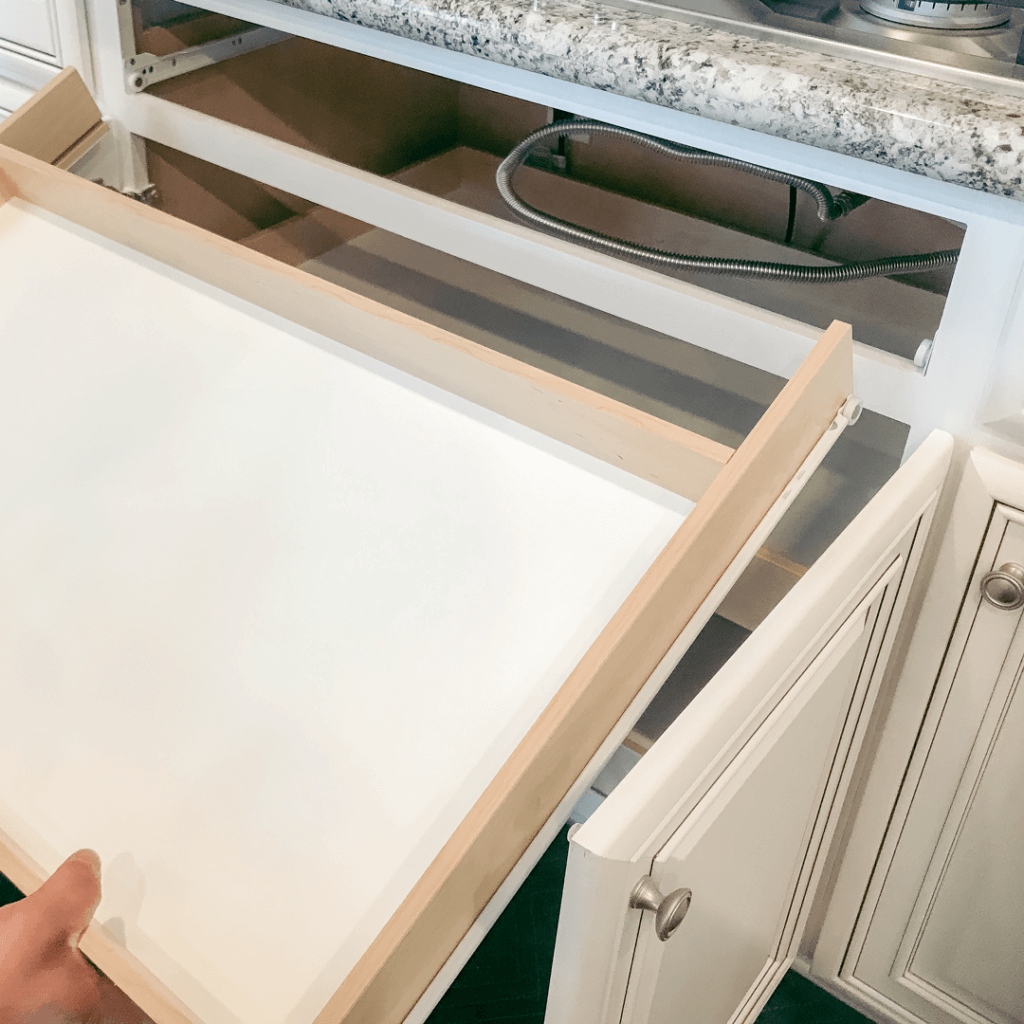 Durable Drawer Guides
Easily slide your Roll Out Shelves in and out with our durable hardware.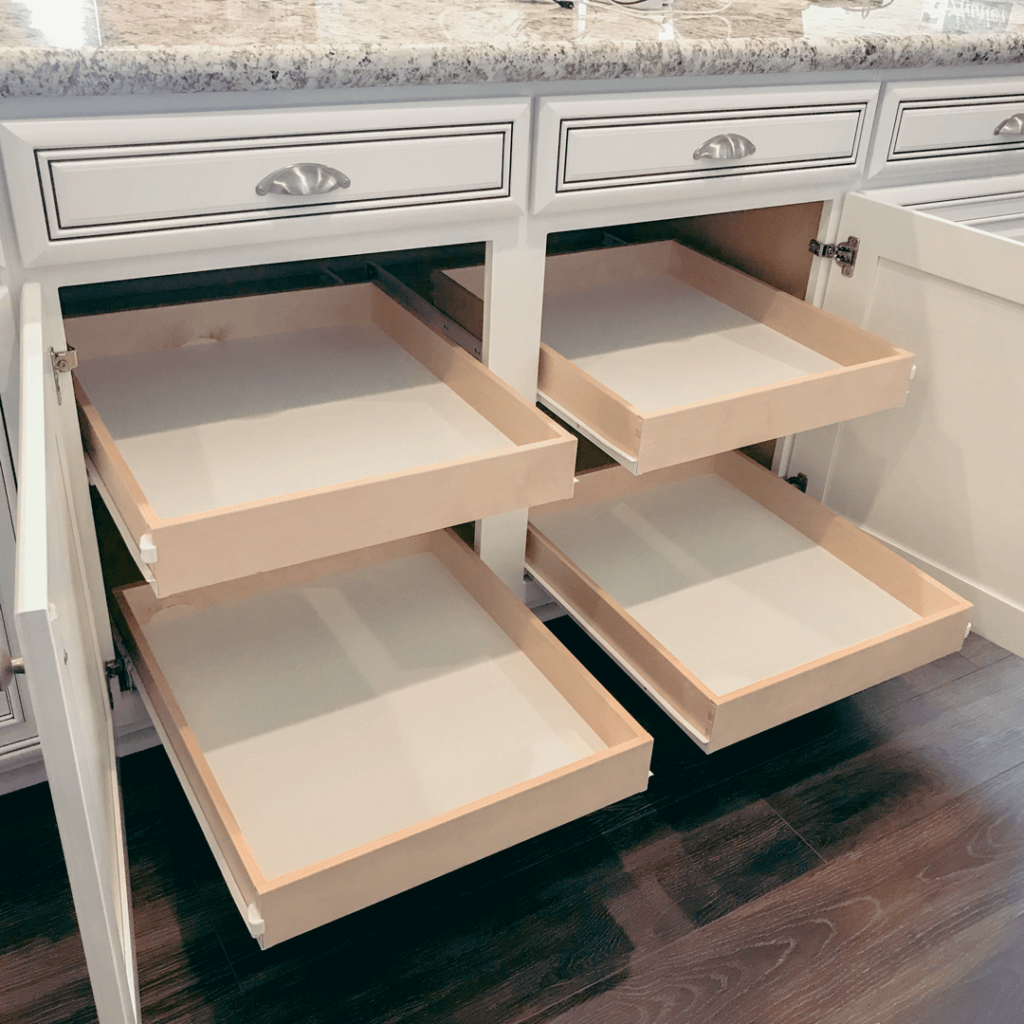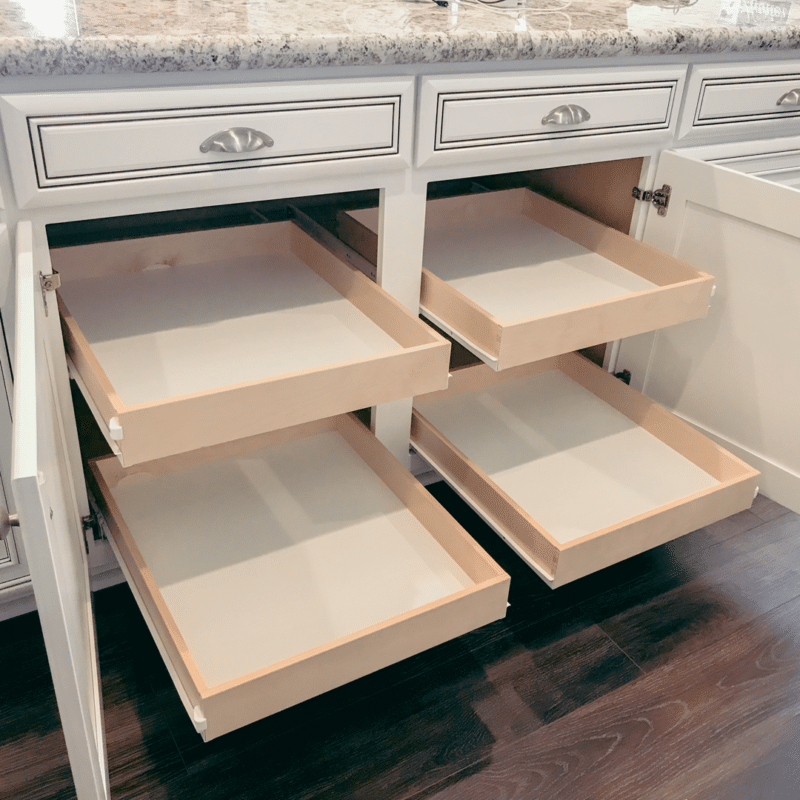 Subscribe to receive a bundle and save discount code to your inbox! You'll get:
• 6 Roll Out Shelves for $935 $795!
• 8 Roll Out Shelves for $1165 $995!
• 10 Roll Out Shelves for $1391 $1195!
• 12 Roll Out Shelves for $1619 $1395!