Your cabinets weren't built
with you in mind.
Cabinets are designed with hard-to-reach spaces.
How often do you dread cooking because you know you will need to dig through your cabinets to find what you need?
What if you could get exactly what you need when you need it easily—everything in its place?
Upgrade every inch of your cabinets into functional space with our custom pull out shelf solutions.
Create convenience and order with
every cabinet in your Lincoln home.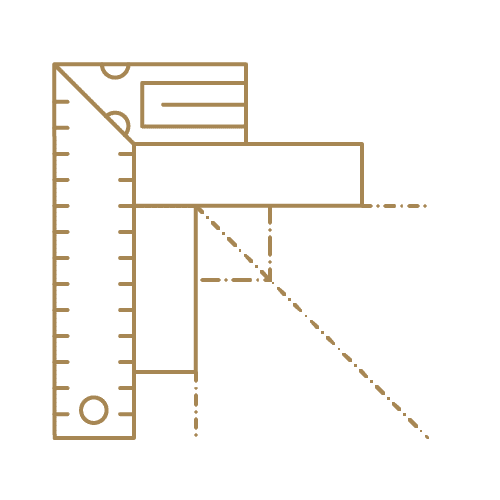 Schedule a
Design Session
We'll measure your cabinets
and provide a custom bid.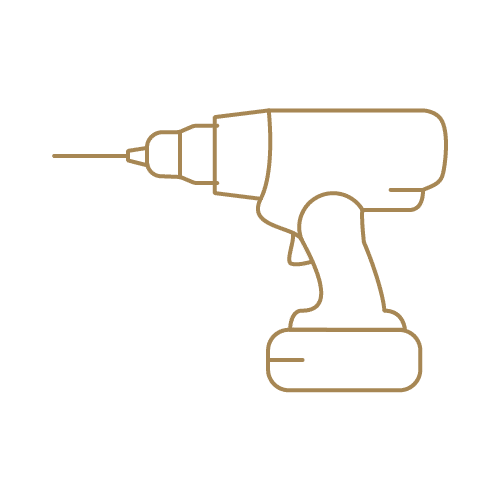 We'll Install Your
Roll Out Shelves.
Proudly show off the inside of your cabinets. It's all organized!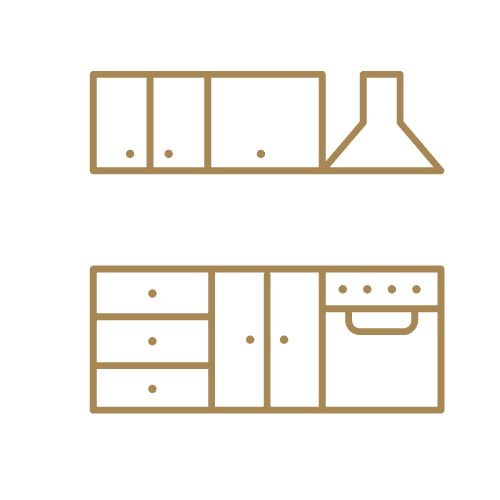 Enjoy convenience
in every cabinet.
No more bending, digging, snooping to find what you need!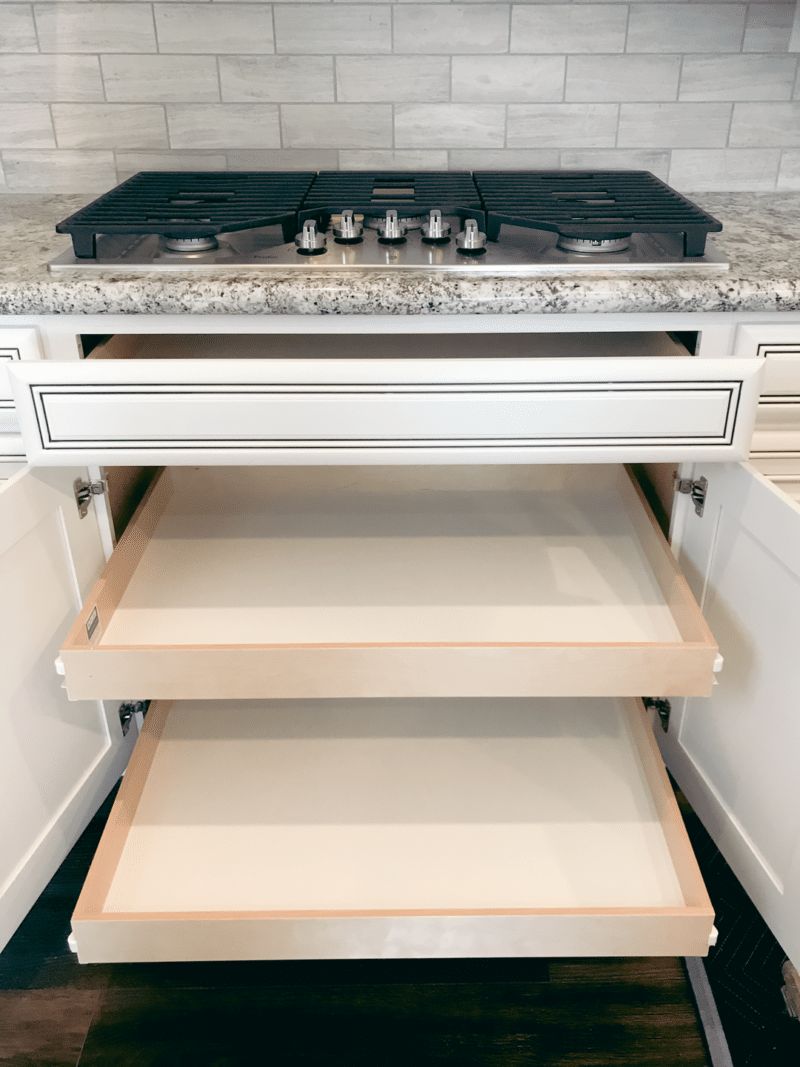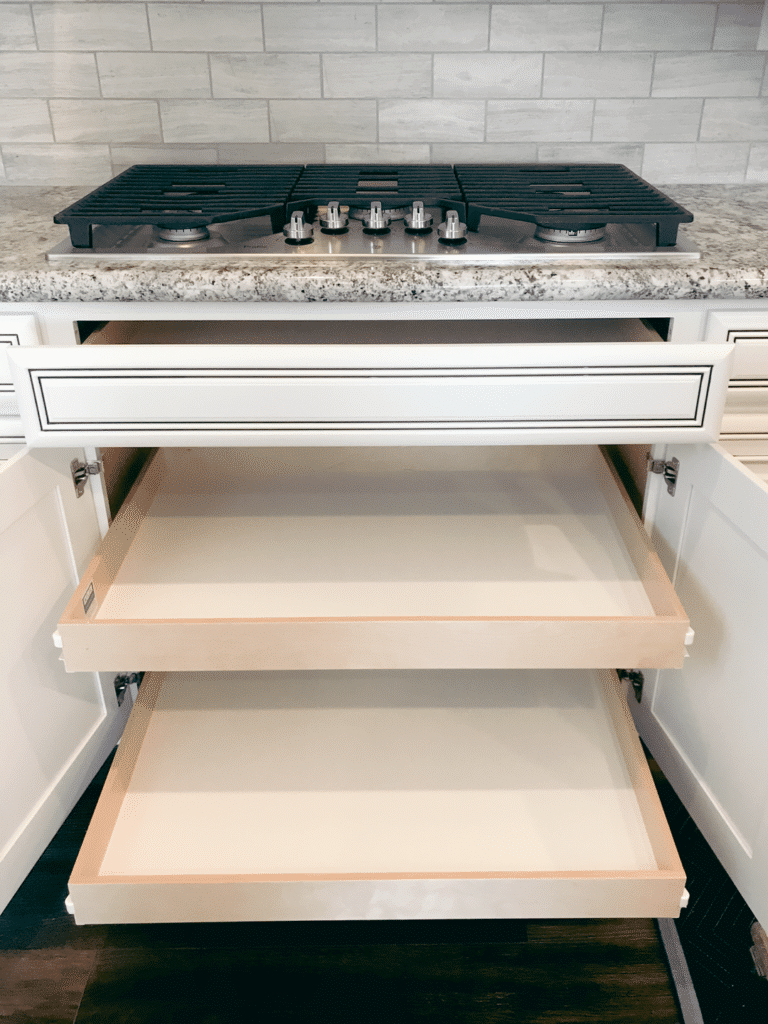 "All Organized – as far as I am concerned – is a dream company to work with. They offer genuine personalized service – calls are returned promptly (they even remember your name), estimates are scheduled promptly (Paul even waited for me when I was a few minutes late to the appointment), and costs are completely affordable (I was actually told how I could save money). After my initial experience with All Organized, and now living with the convenience of roll out shelves, my only regret is not contacting All Organized and having them installed sooner. I would highly recommend that if you have thought about installing roll out shelves, do not hesitate a moment longer. Call All Organized and make that happen!
"
Functionality gives you more time to do what you love.
When everything you need is at arm's reach, you'll never be far from what matters most. For over 25 years, we've helped homeowners in the Lincoln area upgrade their cabinets with various slide out and pull out shelves.
We love adding functionality to homes because it means: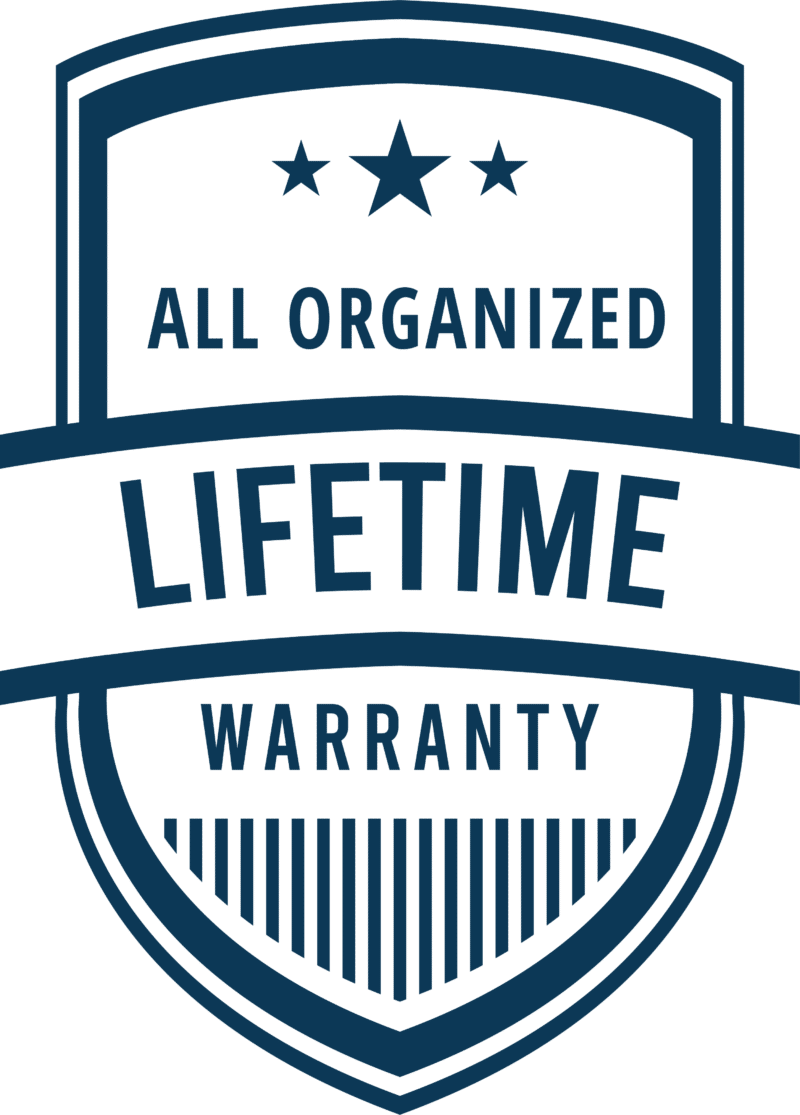 Custom Crafted Pull Out Shelves in Lincoln
100% Satisfaction Guaranty and Lifetime Warranty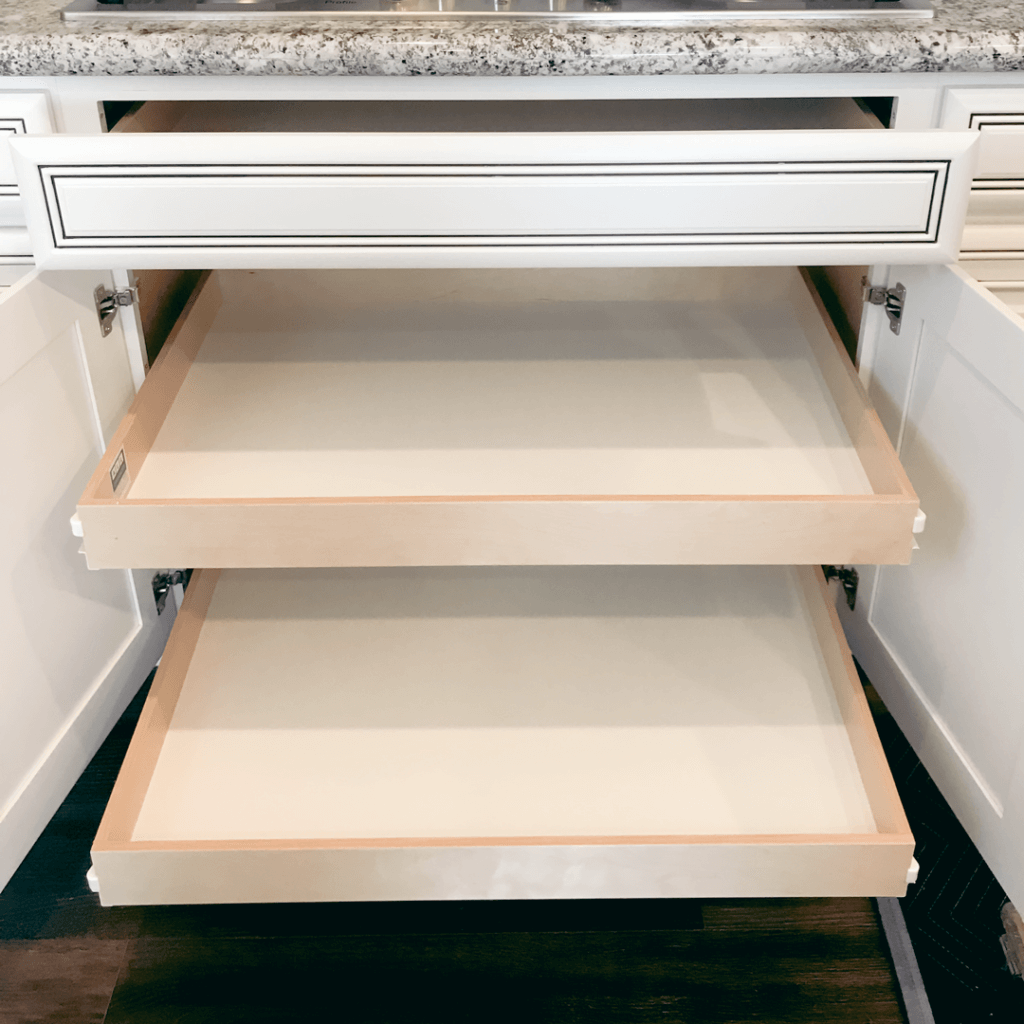 High Quality Materials
We choose the highest quality to design your custom Roll Out Shelves.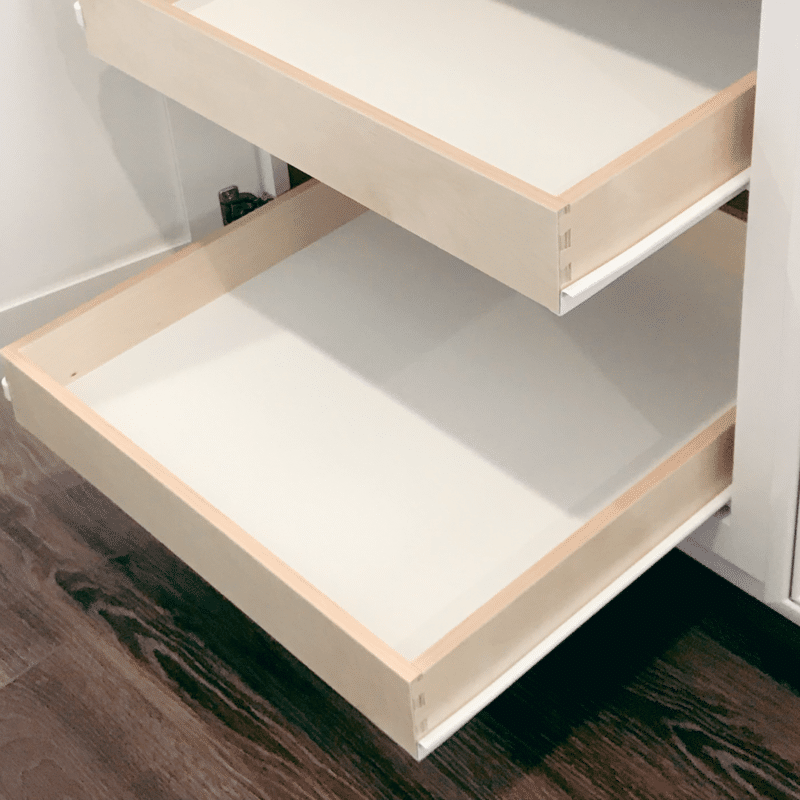 Dovetailed Joints
For the strongest joint, our craftsman dovetails every connection point.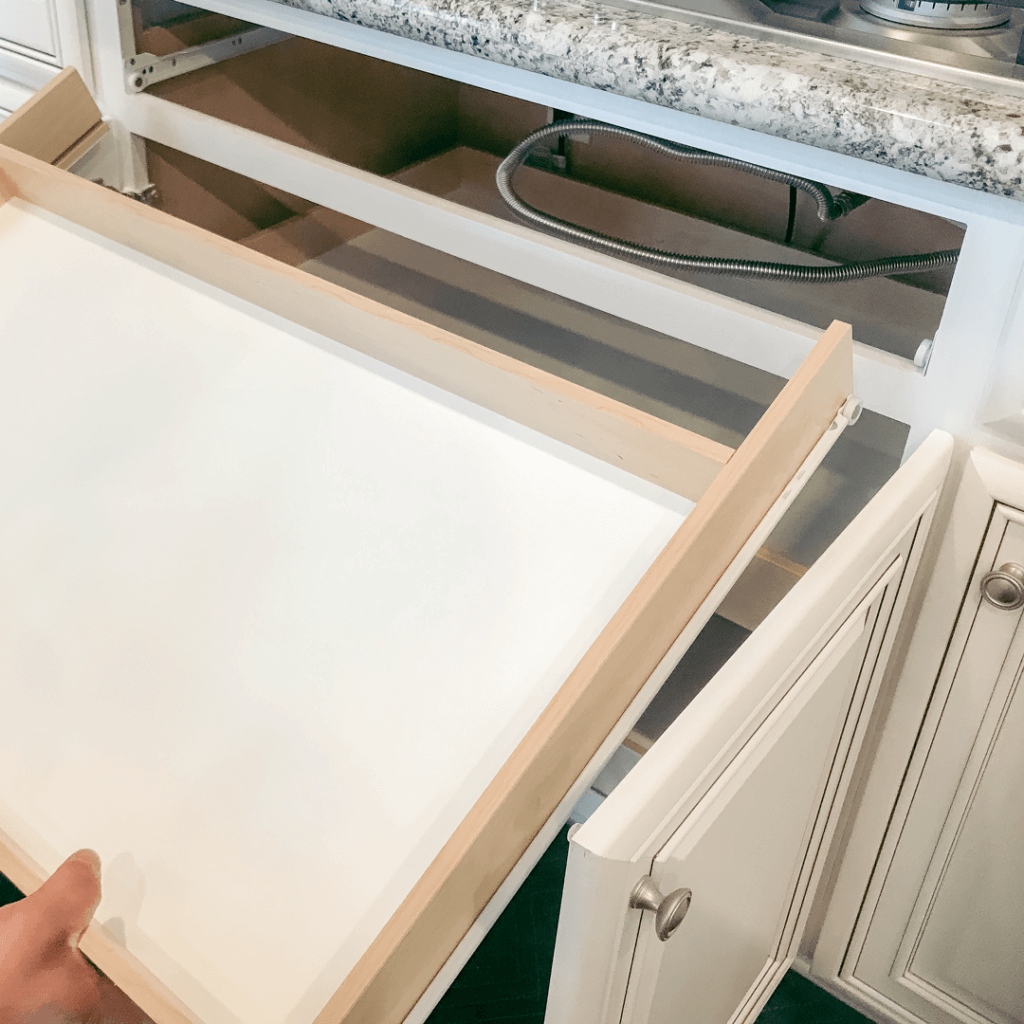 Durable Drawer Guides
Easily slide your Roll Out Shelves in and out with our durable hardware.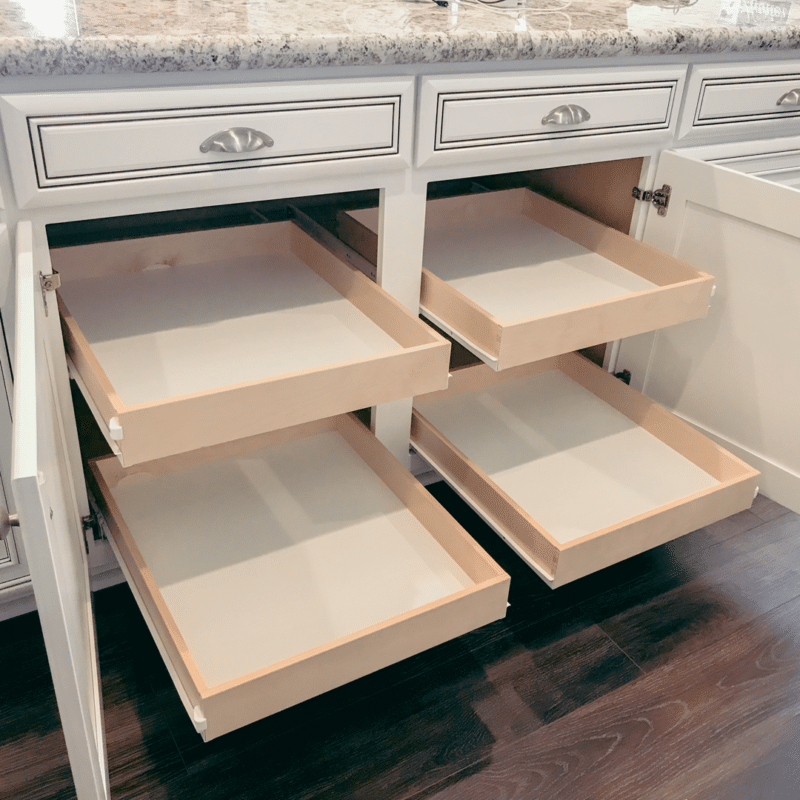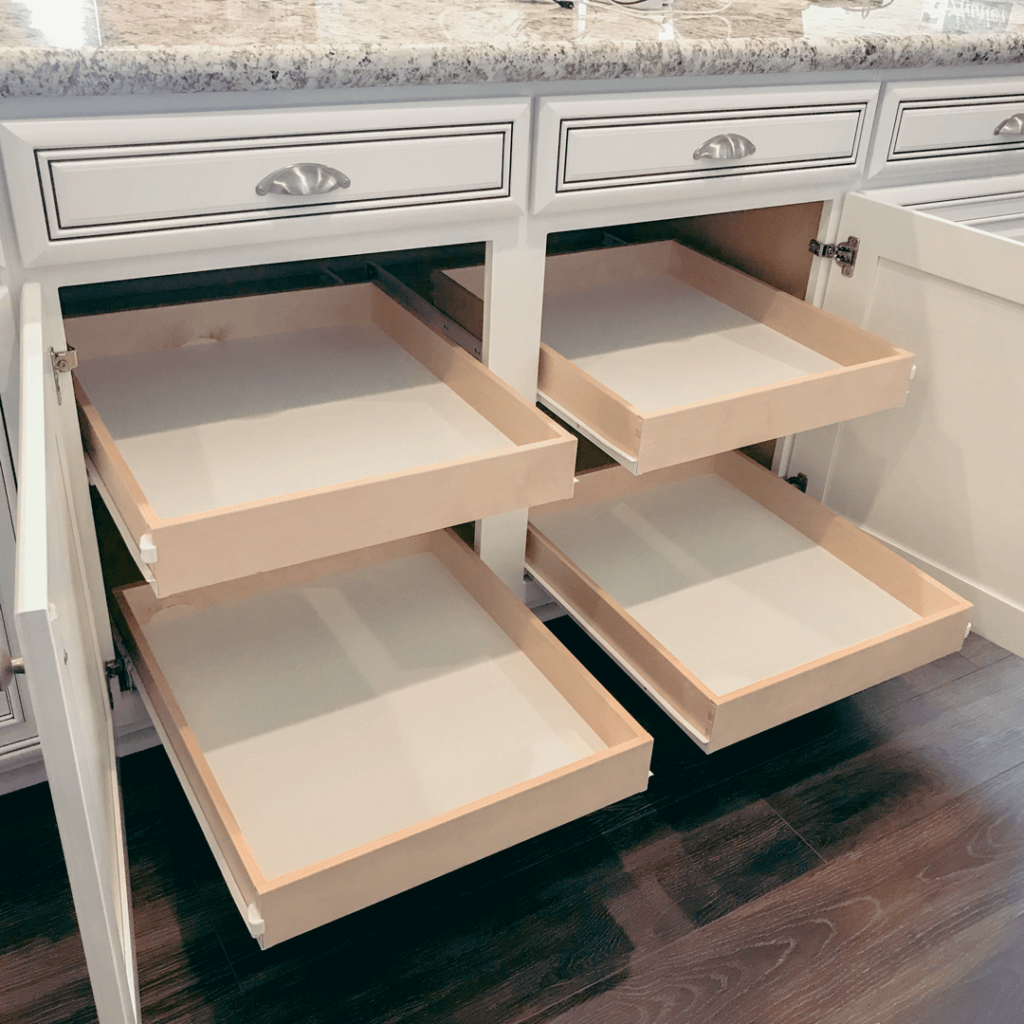 Subscribe to receive a bundle and save discount code to your inbox! You'll get:
• 6 Roll Out Shelves for $935 $795!
• 8 Roll Out Shelves for $1165 $995!
• 10 Roll Out Shelves for $1391 $1195!
• 12 Roll Out Shelves for $1619 $1395!
"*" indicates required fields
Questions About Our Cabinet Shelving Systems in Lincoln?
We're always happy to answer questions for you!
Like every other homeowner in Lincoln and beyond, you want to take pride in every corner of your home. We know you want your cabinets to work for you.
Frustratingly, however, most cabinets have corners that can hardly be accessed let alone efficiently used and shelves to reach them cause you to ruin your knees and lose your cool. This is true for kitchen cabinets, bathroom cabinets, laundry cabinets, hallway cabinets, and every other place you have cabinets in your home.
At All Organized we've been providing high quality pull-out shelves to homeowners like you for more than 30 years.
We believe that you deserve to love every cabinet in your home and that your cabinets should be fully maximized.
Located in Placer County, California, Lincoln has recently experienced explosive suburban development. From 2000 to 2010, the city grew in size by 282.1 percent. The population was estimated to be 48,275 people in 2019.
The city was first surveyed in 1859 along the proposed line of the California Central Railroad. The city experienced an early boom when the railroad ran out of funds and Lincoln served as the end of the rail line.
Once the line was extended, most of its population and business moved on with the railroad. In the 1870s, the Lone Formation was discovered that resulted in the establishment of Gladding, McBean & Co and the pottery that Lincoln became known for brought a new era of growth and development.
Call us today at 916-331-4991 or click here for your free design session!
You don't have to take our word for it – read what Jeanne N. had to say:
"After years of bending over and sometimes kneeling to obtain items from the back of my bottom cupboards we found All Organized! The entire experience was a pleasure. I am sure the owners got tired of me calling to change the types of drawers I wanted, double, high back or regular in certain cupboards and it became a joke of sorts! But never did they make me feel like I was one of those people they wish would go away. Husband and wife team, and they are a team. The drawers they installed are top quality wood with dovetail corners. The install went smoothly and only took about 45 minutes. (Everything of course has to be out of the cupboard), cleaned up as he went, not much clean up, just some saw dust and we are good to go. Highly recommend this organization!  Will be using them again for cupboards in the bathrooms."
Joyce L:
"This is my second review. About 3 years ago "All Organized" installed roll out shelves in my kitchen cabinets, pantry closet, 12″ deep rollouts in my hallway cabinets for my towels and sheets and the caddy rollout in my master bathroom cabinets. Superior quality and functionality. I recently had my kitchen completely remodeled. My new cabinets came with rollout shelves but I had already been spoiled by the quality and custom design of All Organized. I told the installers of my new kitchen cabinets to remove their rollouts and I called All Organized. Because of the custom sizing, the superior quality I would highly recommend them."
Barbara C:
"I found this company while googling rollout shelf products for self install. We moved into a new home and I was constantly on my hands and knees with chronic neck problems looking for stuff at the back of my cabinets. I'm so glad I contracted with them rather than attempt to calculate, measure, and install my own, especially since most products these days have limited stock and long wait periods. These folks are impressive! Came out the same day I called, measured, we placed an order for custom rollouts based on my cabinets, and two weeks later Hugo came out, masked with booties, spent under two hours installing 13 rollouts, and the results are better than I had anticipated. I absolutely love the craftsmanship–dovetail joinery and several hundred pound weight bearing load, and the install was flawless. And, I have more usable space than I had before!"
We provide our pull out and slide out cabinet shelving systems to the following zip codes in Lincoln:
95648 and 95765.
We also serve all neighborhoods and areas of Sacramento, including:
South Land Park, Hollywood Park, Land Park, Curtis Park, Med Center, Oak Park, Tahoe Park, Upper Land Park, Southside Park, Richmond Grove, Newton Booth, East Sac, Midtown Sacramento, Downtown Sacramento, University of California Davis Medical Center, River Park, Marshall School, Boulevard Park, Alkali Flat, Mansion Flats, Arden Arcade, East Sacramento, Natomas, and more.
Not sure which roll out shelf is right for your home?
Download and read our FREE guide on our top 5 shelving options!