Your cabinets weren't built
with you in mind.
Cabinets are designed with hard-to-reach spaces.
How often do you dread cooking because you know you will need to dig through your cabinets to find what you need?
What if you could get exactly what you need when you need it easily—everything in its place?
Upgrade every inch of your cabinets into functional space with our custom pull out shelf solutions.
Create convenience and order with
every cabinet in your Folsom home.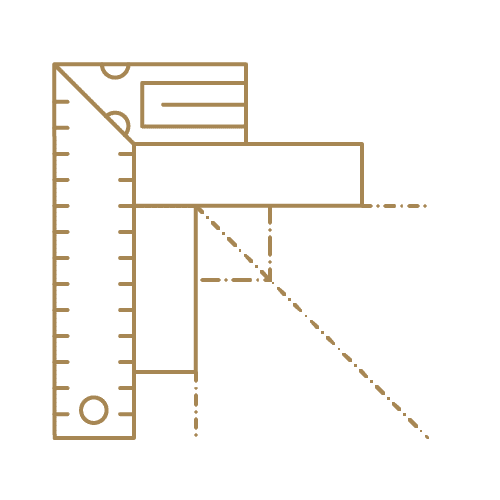 Schedule a
Design Session
We'll measure your cabinets
and provide a custom bid.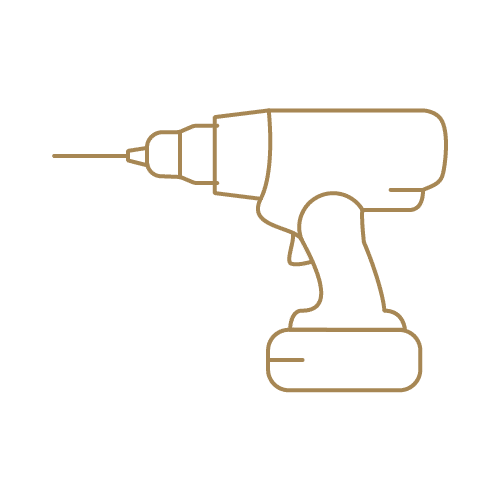 We'll Install Your
Roll Out Shelves.
Proudly show off the inside of your cabinets. It's all organized!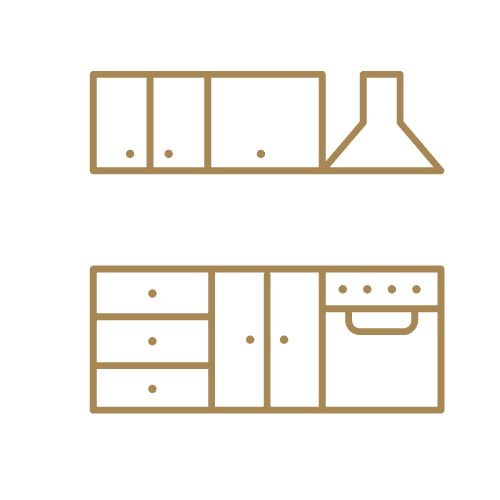 Enjoy convenience
in every cabinet.
No more bending, digging, snooping to find what you need!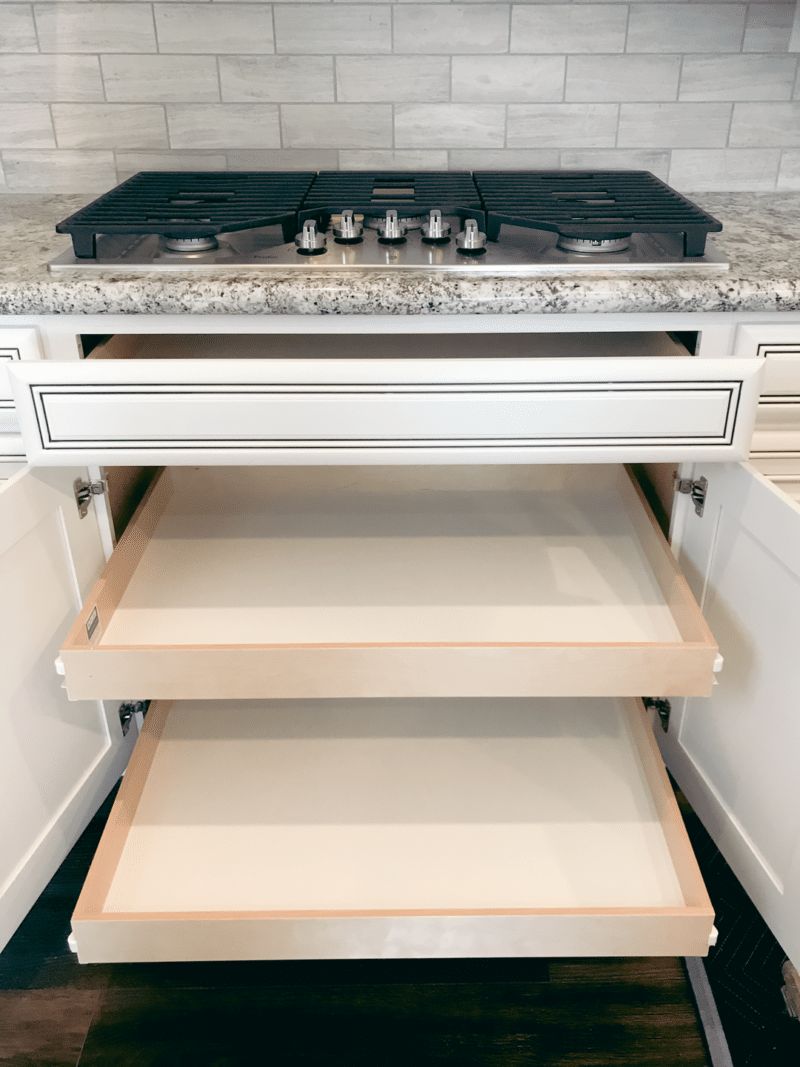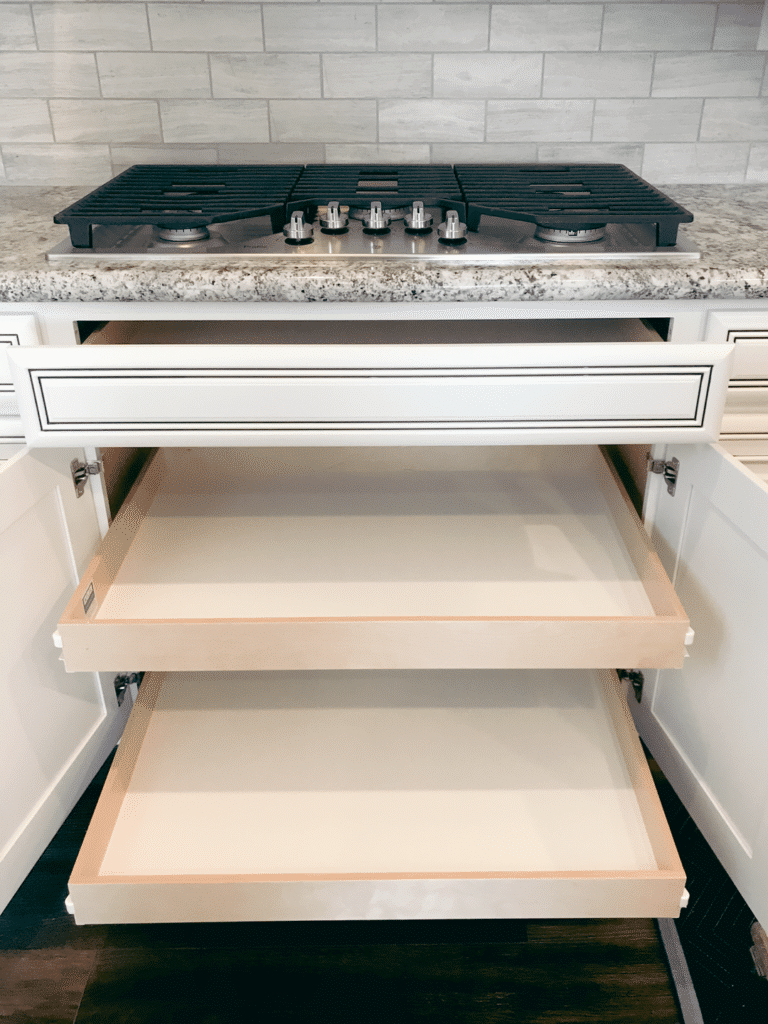 "Paul, Chris and the entire All Organized team are the absolute best! Knowledgeable, fast and efficient. Can't ask for more! Very happy with our pull out shelves and should have done this years ago. Thanks All Organized!
"
Functionality gives you more time to do what you love.
When everything you need is at arm's reach, you'll never be far from what matters most. For over 25 years, we've helped homeowners in the Folsom area upgrade their cabinets with various slide out and pull out shelves.
We love adding functionality to homes because it means: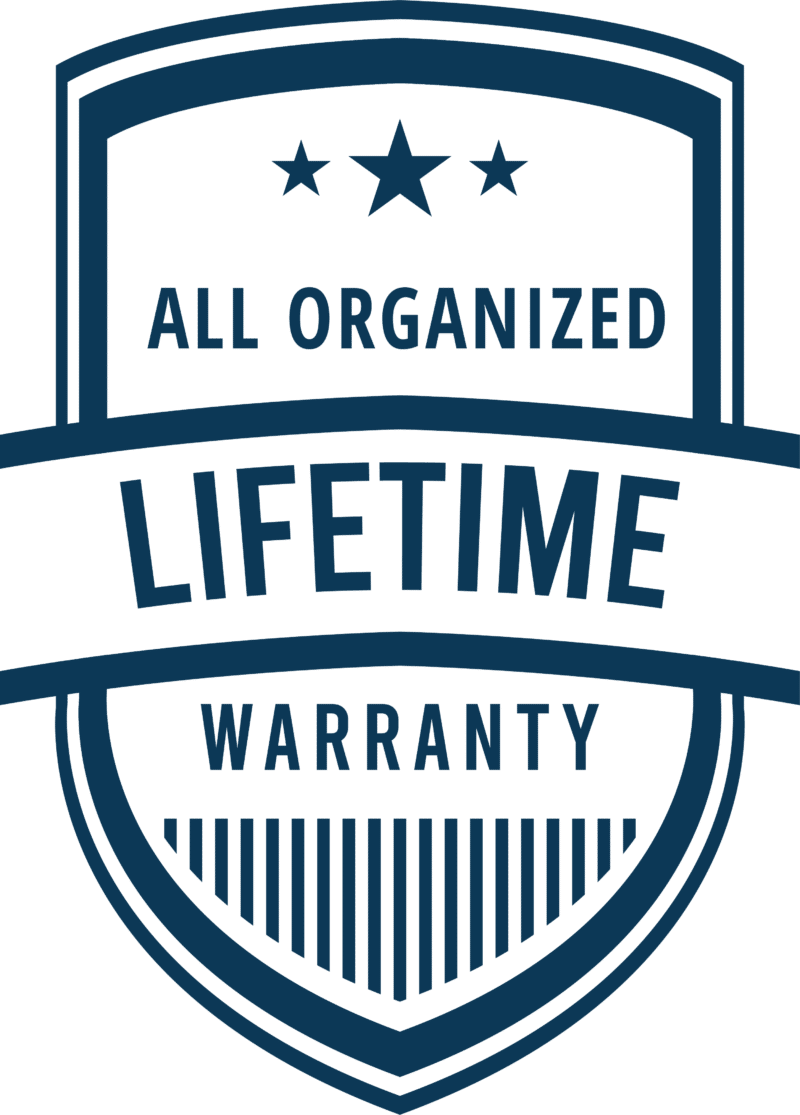 Custom Crafted Pull Out Shelves in Folsom
100% Satisfaction Guaranty and Lifetime Warranty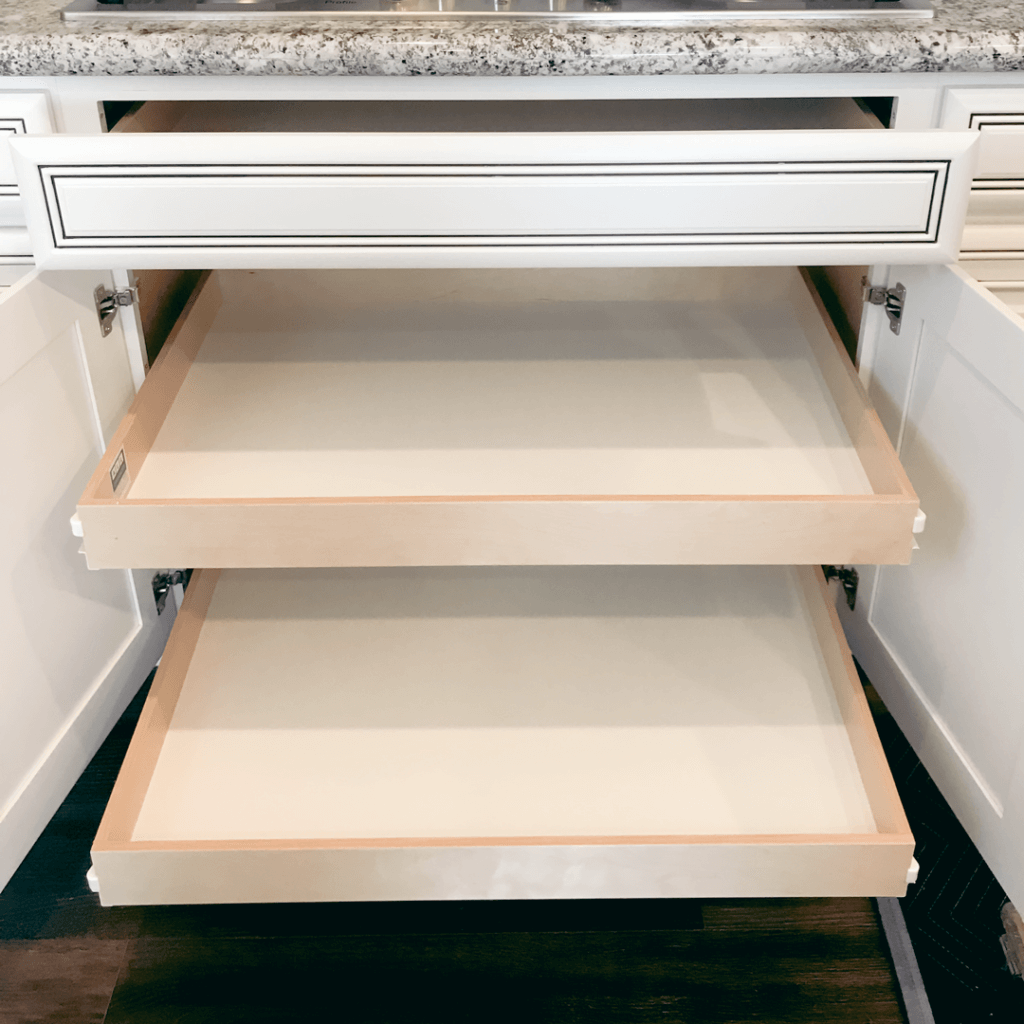 High Quality Materials
We choose the highest quality to design your custom Roll Out Shelves.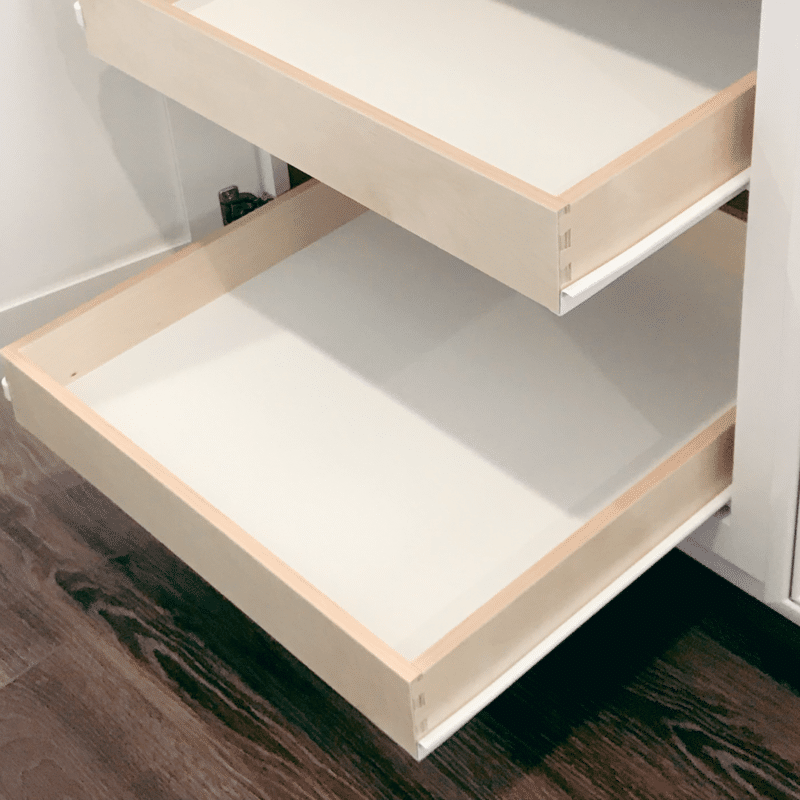 Dovetailed Joints
For the strongest joint, our craftsman dovetails every connection point.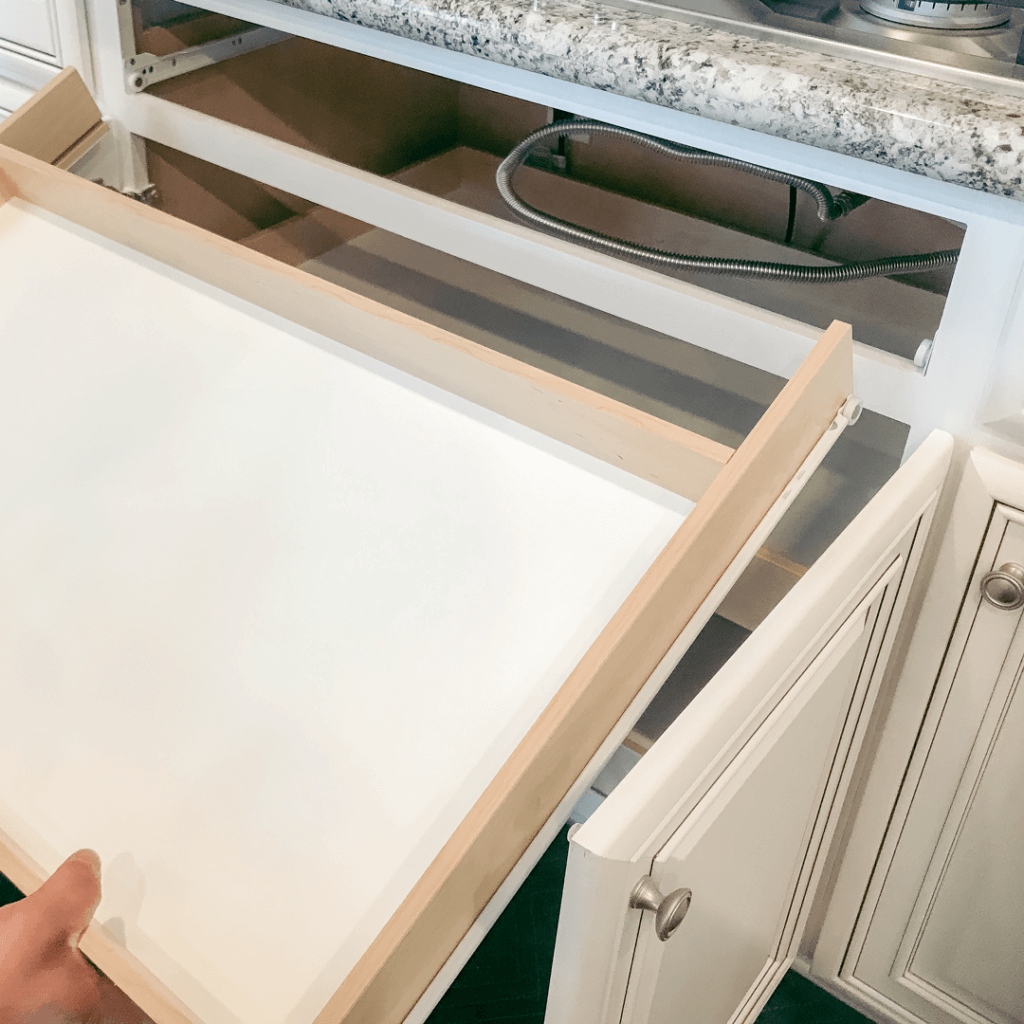 Durable Drawer Guides
Easily slide your Roll Out Shelves in and out with our durable hardware.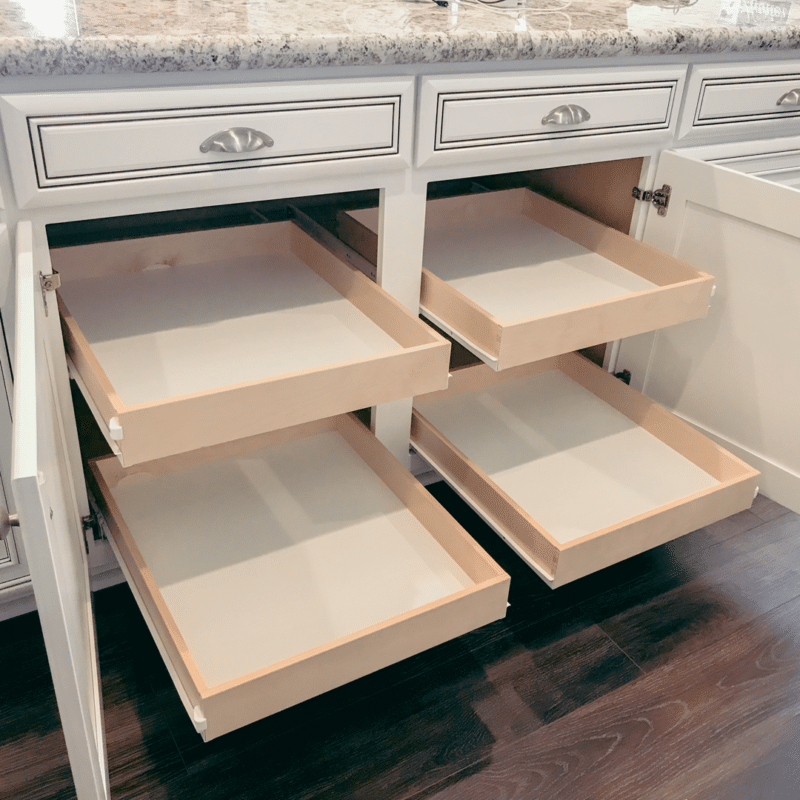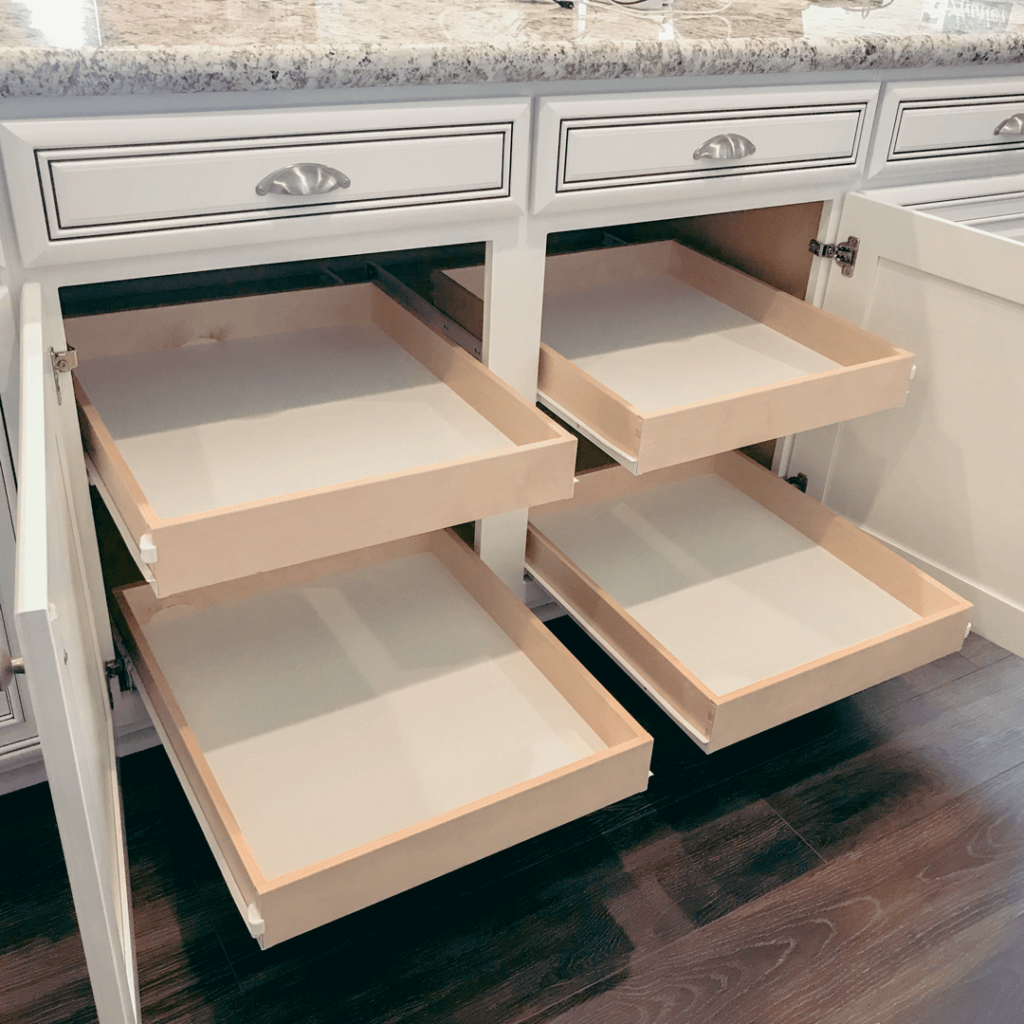 Subscribe to receive a bundle and save discount code to your inbox! You'll get:
• 6 Roll Out Shelves for $935 $795!
• 8 Roll Out Shelves for $1165 $995!
• 10 Roll Out Shelves for $1391 $1195!
• 12 Roll Out Shelves for $1619 $1395!
"*" indicates required fields
Questions About Our Cabinet Shelving Systems in Folsom?
We're always happy to answer questions for you!
Are you tired of trying to work in a kitchen with disorganized, inefficient cabinetry? 
Stooping over trying to reach the back corners of low cabinets, knocking things over while trying to hunt down that one spice in your spice cabinet, and clattering through all your pots and pans trying to free something…
Does it get any worse? These things can sap all the joy out of cooking! 
If this describes your kitchen cabinets, give us a call here at All Organized! 
We are here to help. We build kitchen cabinet storage solutions like pull-out shelves and pantry cabinets to help you reclaim your disorganized spaces. 
Are you ready to organize the kitchen in your Folsom home? 
Call us today at 916-331-4991 or click here for your free design session!
If you live in or around Folsom, you are already familiar with the sights and attractions in the area: 
Folsom Prison Museum 

Folsom Lake Recreation Area

Lake Natoma

Sutter Street Theatre 

SeaQuest Folsom 

Folsom Powerhouse State Historic Park 

Johnny Cash Trail 

Folsom Premium Outlets 

Folsom Dam 

Gekkeikan Sake 
And, of course, all the attractions of the surrounding areas, such as Sacramento. 
The town of Folsom is most well known for Folsom Prison. Country singer Johnny Cash immortalized Folsom Prison in his song "Folsom Prison Blues," and even recorded a live album at the penitentiary. The town is also known for Folsom Lake. 
Folsom Prison was established when a Folsom family, the Livermores, made a deal with the California government that they would donate the land to build a prison in exchange for convict labor. The Livermores used this convict labor to eventually build the Folsom powerhouse, which provided electricity for both Folsom and nearby Sacramento. 
Folsom is named after John Libbey Folsom, the town's founder. Today it covers about 30 square miles of land and is home to over 72,000 people. 
The Visit Folsom website says this about the town: 
"Folsom offers a myriad of opportunities to experience California's quintessential year-round lifestyle: a vast range of cycling, running, water sports; premium shopping, dining and cultural events; and seasonal attractions and activities."
From the streets of historic Folsom to the miles of cycling and running trails, to modern lifestyle hub of the Palladio at Broadstone, Folsom is bursting with things to do.
We hope that Folsom will continue to thrive! 
Listen to what our customers about their experience with us.
Tammi Storey:
"They came for a bid and once it was complete and I said let's do it, within two weeks we're back to install.  Pricing was reasonable and the quality is superior.  I even had them build in a cabinet that holds two hidden trash cans. Behind a cabinet for the same cost as if you bought a nice stainless single can.  The two best parts are that it has a soft close mechanism so my dog can't get to it and nobody sees my trash anywhere because it looks like a cabinet.  I would highly recommend them to anyone in need. Local personal service is fantastic."
Diane D:
"Great family owned business.  I had six large rolling shelves installed.  My kitchen is so organized now and I can find everything — no more searching in the back of the cabinets.  In one of my deeper cabinets, I now have three roller shelves that replaced two solid shelves so it is not only more organized, but also has given me more storage space.  Installation was quick and neat with no mess left behind. Met all my high expectations. I highly recommend this company."
Tavi Popp:
"Great rolling shelves installed today. From the first contact over the phone, the company showed tremendous courtesy, reliability, and courtesy. The installer came today and did a great job and left my kitchen absolutely clean!"
If you are ready to get the kitchen in your Folsom home organized, give us a call at All Organized today! 
We build kitchen cabinet organization solutions for homes in all zip codes in Folsom: 
95630, 95762, 95763
We look forward to hearing from you!
Not sure which roll out shelf is right for your home?
Download and read our FREE guide on our top 5 shelving options!