Your cabinets weren't built
with you in mind.
Cabinets are designed with hard-to-reach spaces.
How often do you dread cooking because you know you will need to dig through your cabinets to find what you need?
What if you could get exactly what you need when you need it easily—everything in its place?
Upgrade every inch of your cabinets into functional space with our custom pull out shelf solutions.
Create convenience and order with
every cabinet in your Auburn home.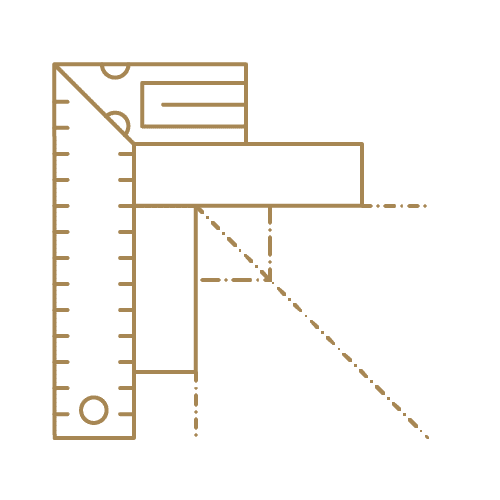 Schedule a
Design Session
We'll measure your cabinets
and provide a custom bid.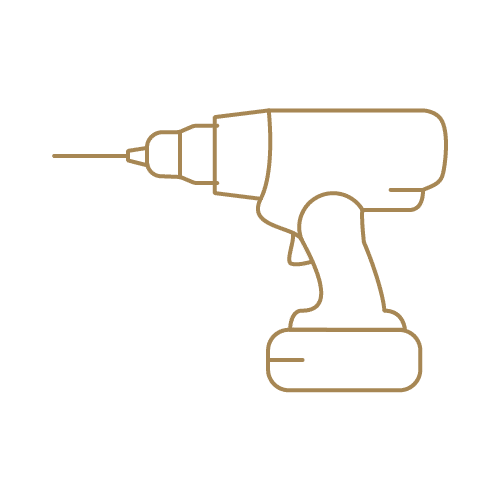 We'll Install Your
Roll Out Shelves.
Proudly show off the inside of your cabinets. It's all organized!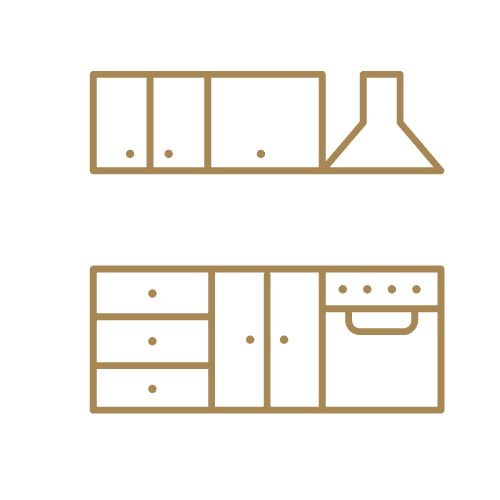 Enjoy convenience
in every cabinet.
No more bending, digging, snooping to find what you need!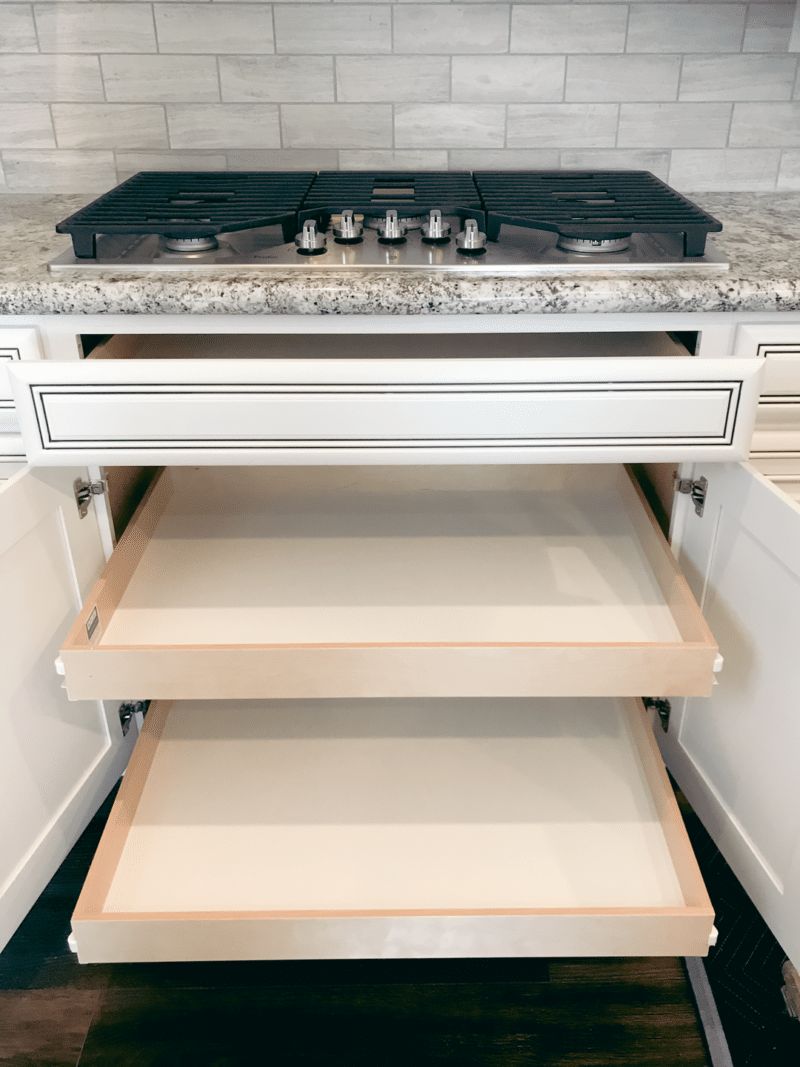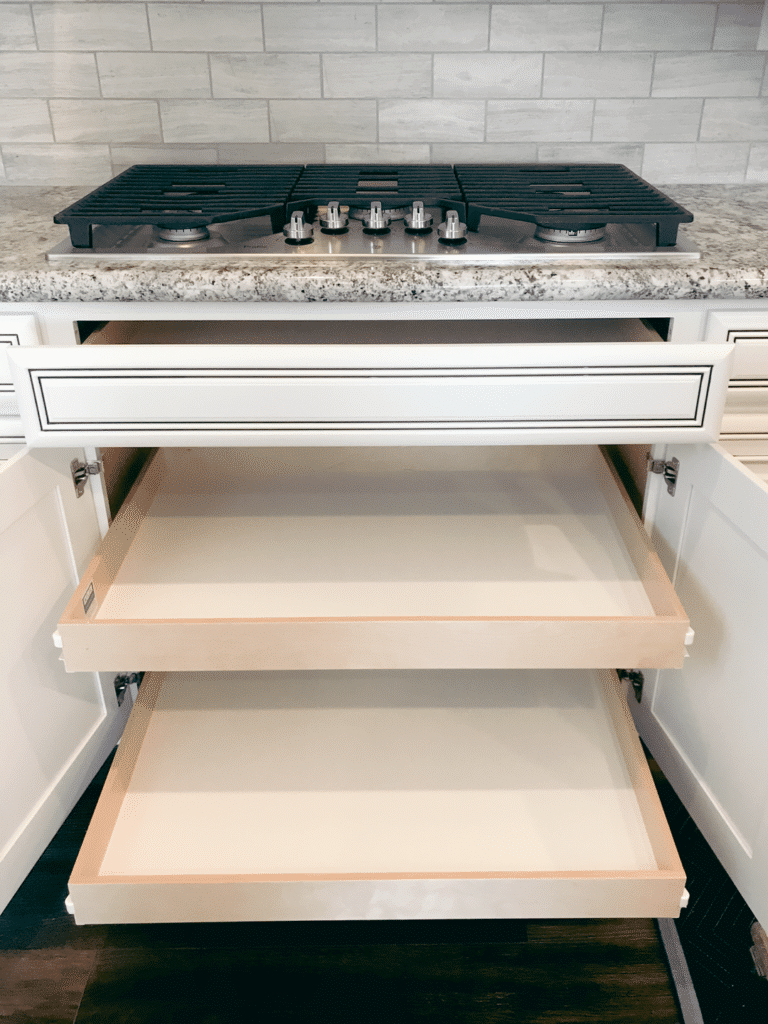 "I'm not getting any younger pull out shelves in lower cabinets essentially increase my accessible storage space significantly. I wondered if I were going to appreciate them not only in the kitchen but in the hallway cabinets. The answer is as an emphatic yes! Installation of 12 rollouts was less than 1 hour. Quality is excellent.
"
Functionality gives you more time to do what you love.
When everything you need is at arm's reach, you'll never be far from what matters most. For over 25 years, we've helped homeowners in the Auburn area upgrade their cabinets with various slide out and pull out shelves.
We love adding functionality to homes because it means: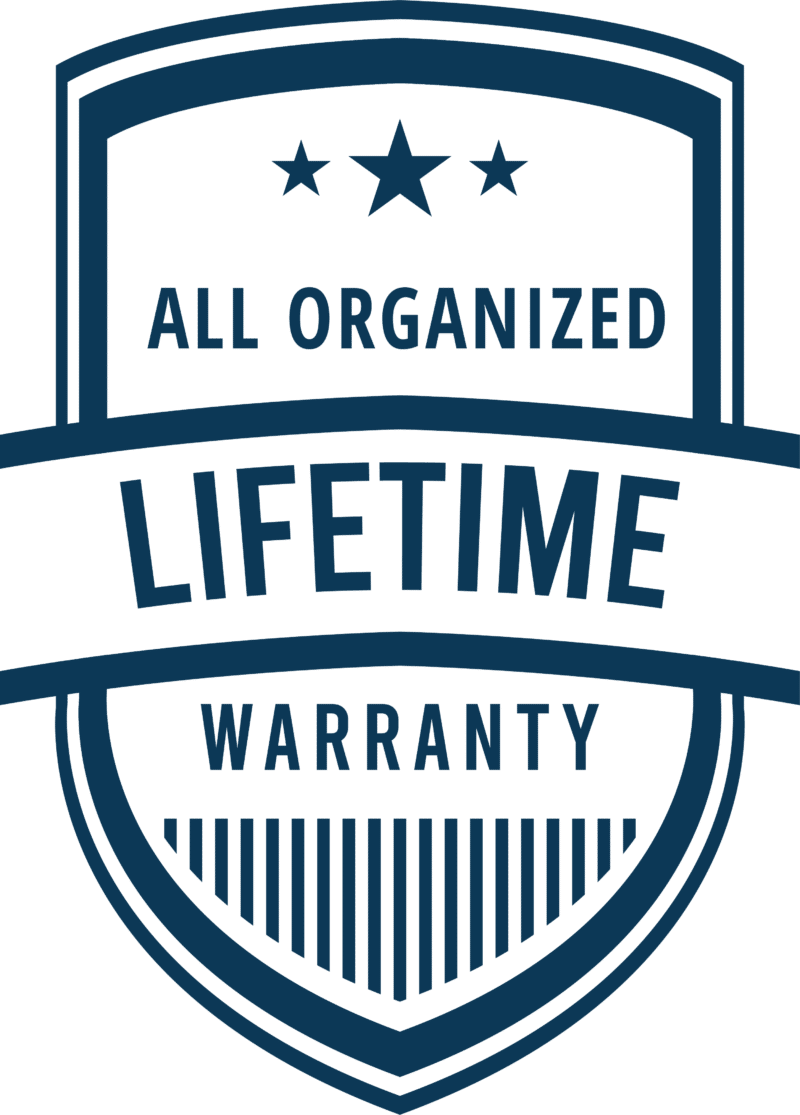 Custom Crafted Pull Out Shelves in Auburn
100% Satisfaction Guaranty and Lifetime Warranty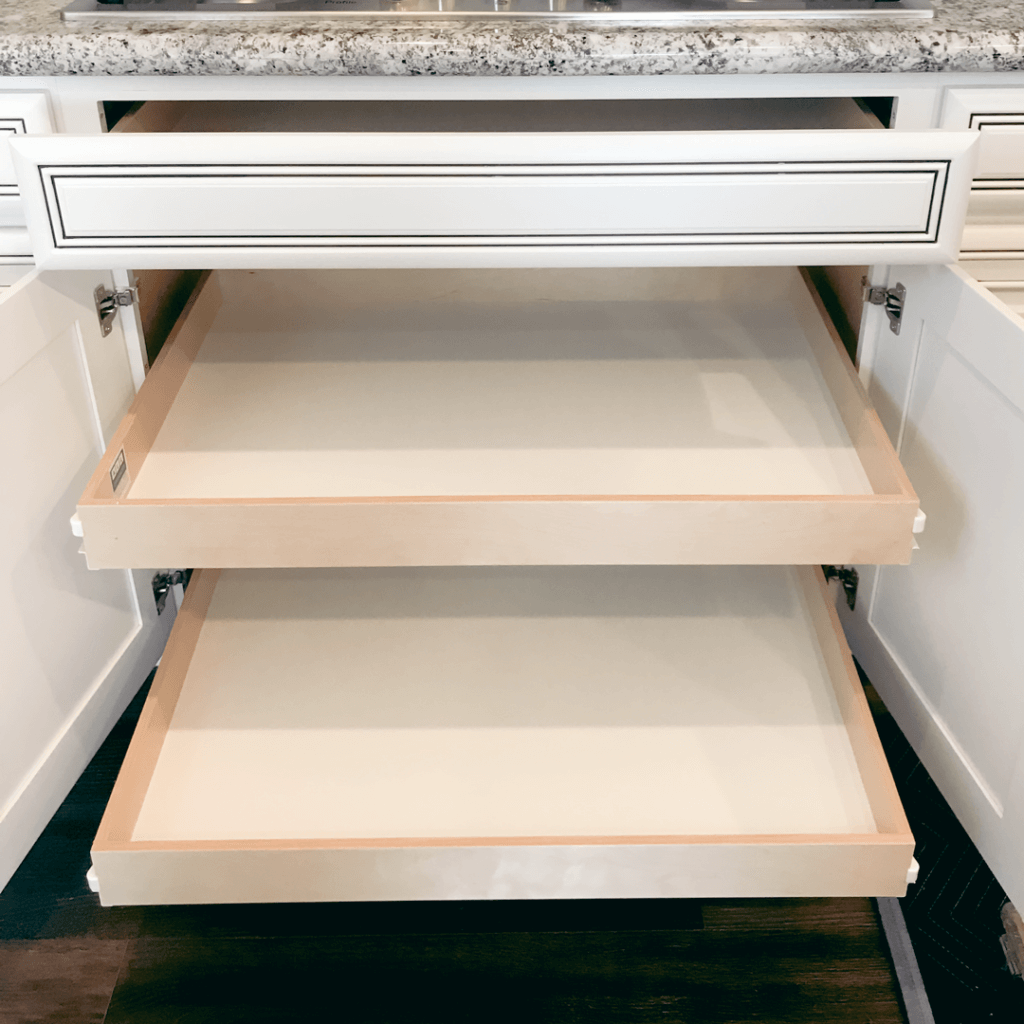 High Quality Materials
We choose the highest quality to design your custom Roll Out Shelves.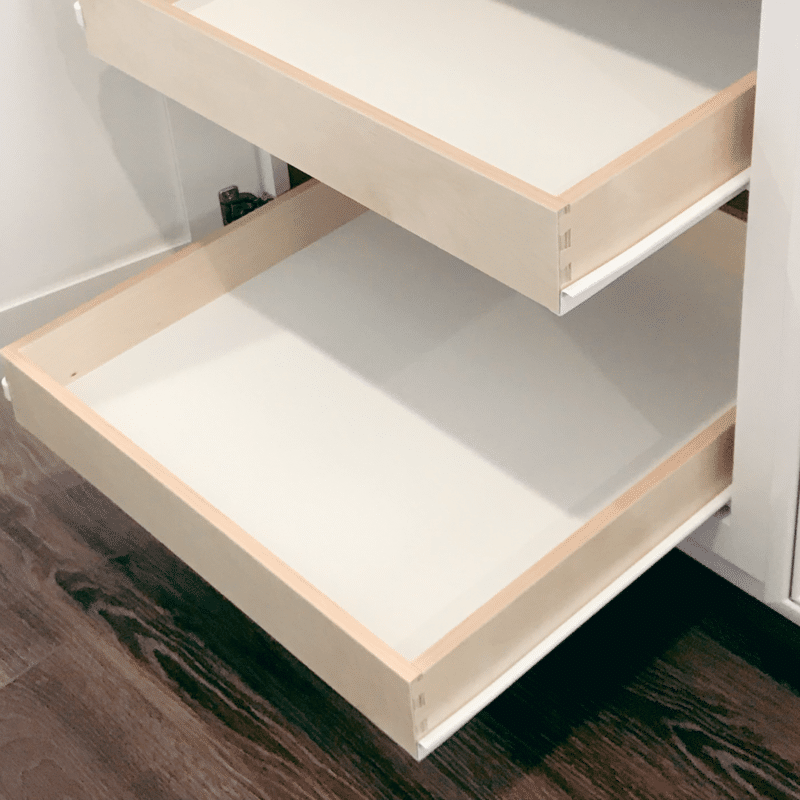 Dovetailed Joints
For the strongest joint, our craftsman dovetails every connection point.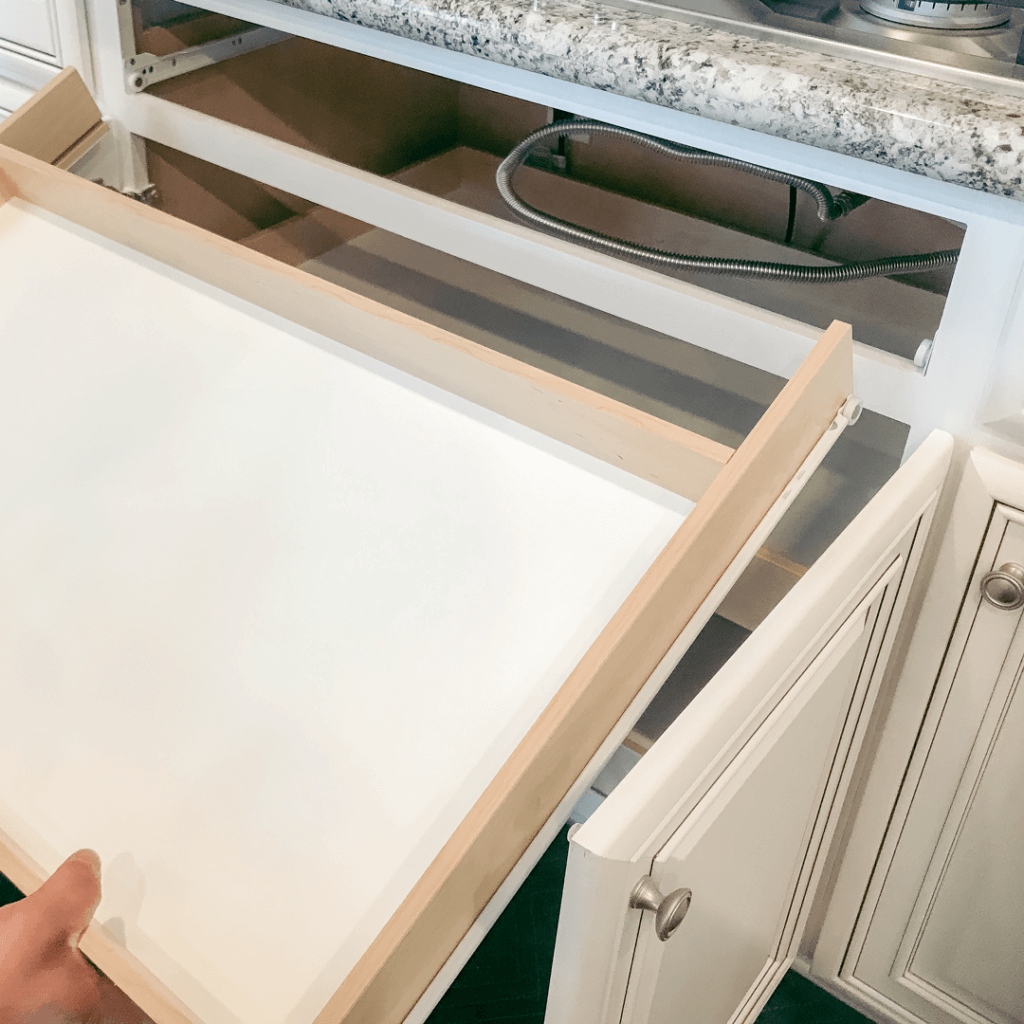 Durable Drawer Guides
Easily slide your Roll Out Shelves in and out with our durable hardware.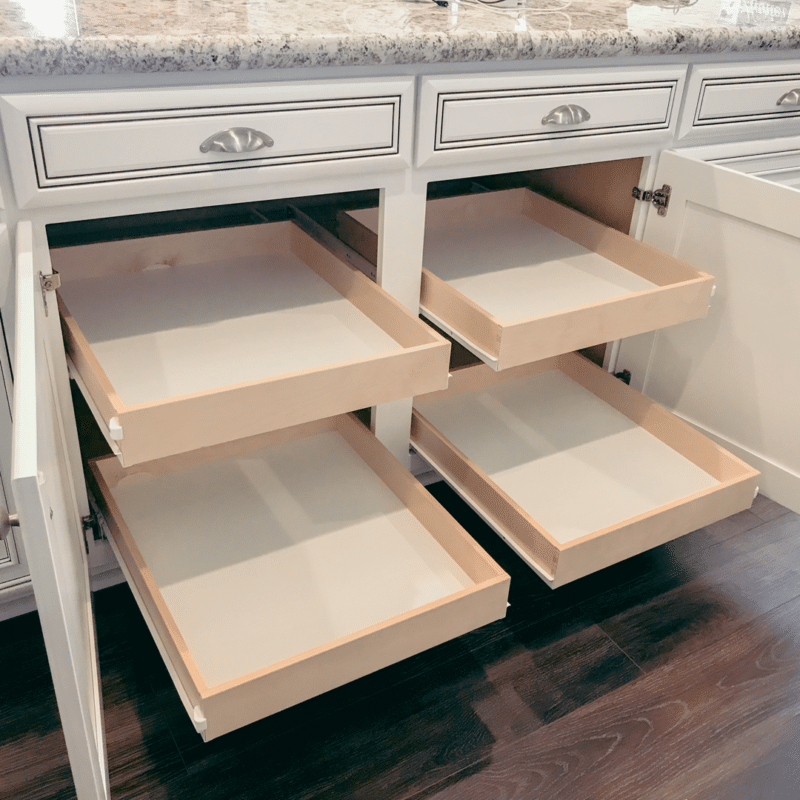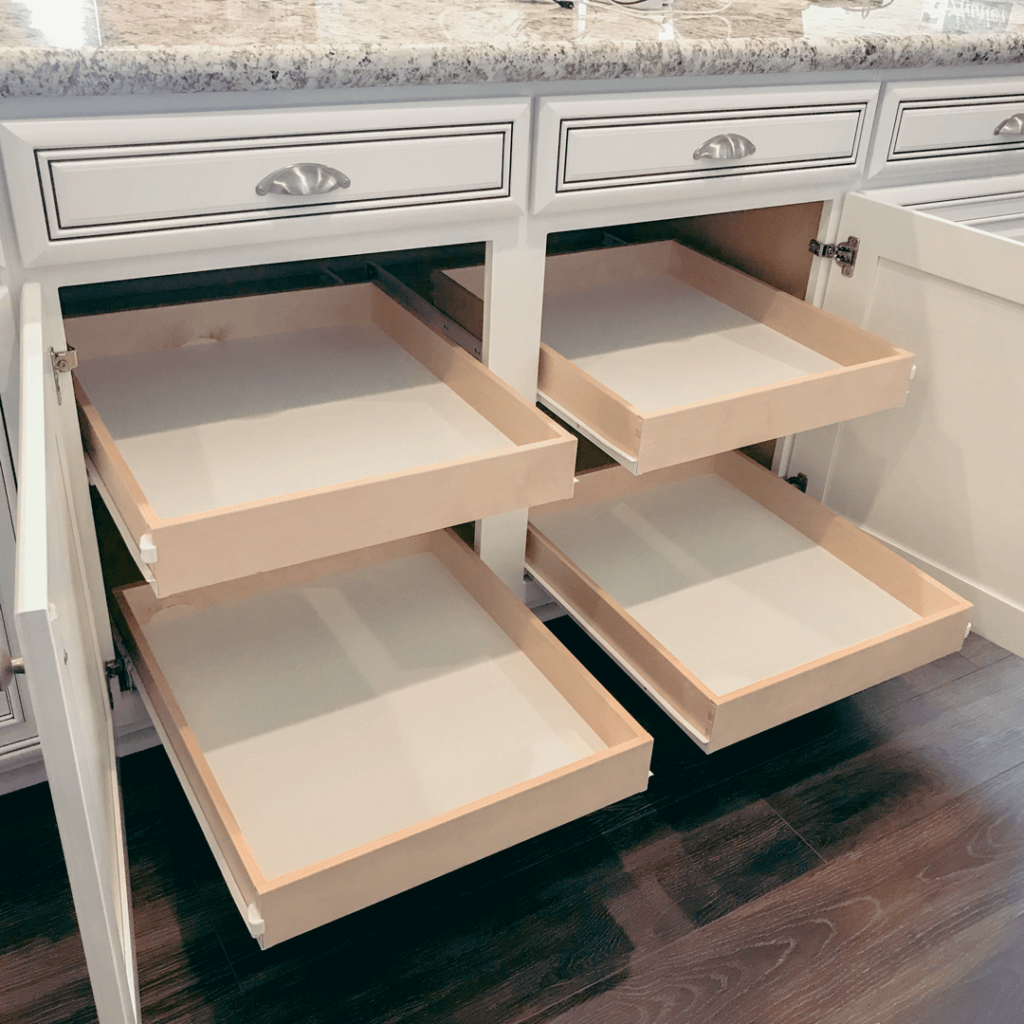 Subscribe to receive a bundle and save discount code to your inbox! You'll get:
• 6 Roll Out Shelves for $935 $795!
• 8 Roll Out Shelves for $1165 $995!
• 10 Roll Out Shelves for $1391 $1195!
• 12 Roll Out Shelves for $1619 $1395!
"*" indicates required fields
Questions About Our Cabinet Shelving Systems in Auburn?
We're always happy to answer questions for you!
You probably spend quite a bit of time in your kitchen. Your kitchen is where you make food, eat, and gather with friends and family.
Because it is such an important room, it is crucial that your kitchen is a comfortable, organized space that you love!
But what if your kitchen cabinets are disorganized and messy, but you don't know what to do about it?
If that's you, don't worry! If you live in the Auburn, CA area, All Organized is here to help!
We build slide-out shelves, drawers, and other kitchen storage solutions that will make organizing your kitchen a breeze!
Are you ready to reclaim the messy space in your kitchen cabinets?
Call us today at 916-331-4991 or click here for your free design session!
If you live in or around Auburn, CA, you will already know about the attractions surrounding the area:
Old Town Auburn walking area

Lake Clementine

Placer County Historical Museum

Knee Deep Brewing Co.

Gold Rush Museum

Hidden Falls Regional Park

Forest Hill biking trails

Auburn State Recreation Area

Overlook Park

North Fork American River
And more!
The little town of Auburn has its roots in the California Gold Rush and grew out of a mining town. It was officially named Auburn in 1849 and continued to grow from there.
Today, the Old Town section of Auburn has restored buildings from the mid-nineteenth century, including a fire hall and post office from the Gold Rush era. You can also view more historical artifacts such as gold rush mining equipment in the Placer County Historical Museum.
Situated in the Northern California foothills of the Sierra Nevada Mountains, Auburn covers about 7.2 square miles of land and is home to a little over 13,000 people.
The Auburn website says this about the little town:
"Auburn has gone from a quaint outpost for antiques to a vibrant city bubbling with outdoor enthusiasts and creative types making Auburn happen. A new generation has moved in, and now the remaining antique stores mix with modern boutiques and award-winning breweries, wineries, and restaurants."
Whether you're here for a day or a lifetime, there's always something fun and exciting to do!
We hope that lovely little Auburn will continue to thrive!
Are you ready to get your Auburn home organized?
Call us today at 916-331-4991 or click here for your free design session!
Read what our customers have to say.
Beverly Curtis:
"I am so glad that I finally had these shelves installed. I have wanted to ever since I saw this company at a home show. The installer was in and out in less than an hour, putting 7 shelves into my small kitchen. This is a local family own business and they are awesome from the first contact to the measurements taken to the installation. I am so glad I saw them on Facebook – the best thing I could have done with part of my stimulus check. Thank you, All Organized!"
Myson Mayfield:
"Was recommended by a friend who had shelves installed. I called the owner visited us took the measurements provided an install date. The roll out shelves arrived this morning, installer was very professional, neat, cleaned his working area. We are all smile's very satisfied. The installer had his mask on the entire installation. Thanks!"
Dale Zicarelli:
"All Organized shelves are fabulous and roll with ease making our kitchen cabs easier to coordinate and manage. Installation was done quickly and with attention to detail. Thanks All Organized!"
We build pull out shelves and other storage solutions for homes in all zip codes in Auburn, CA:
95602, 95603, 95604
We look forward to hearing from you!
Not sure which roll out shelf is right for your home?
Download and read our FREE guide on our top 5 shelving options!