Your cabinets weren't built
with you in mind.
Cabinets are designed with hard-to-reach spaces.
How often do you dread cooking because you know you will need to dig through your cabinets to find what you need?
What if you could get exactly what you need when you need it easily—everything in its place?
Upgrade every inch of your cabinets into functional space with our custom pull out shelf solutions.
Create convenience and order with
every cabinet in your Orangevale home.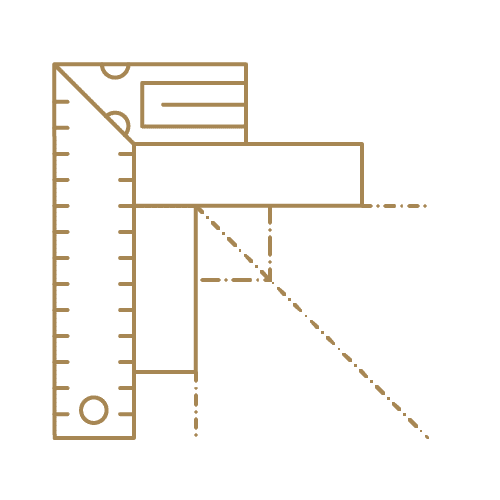 Schedule a
Design Session
We'll measure your cabinets
and provide a custom bid.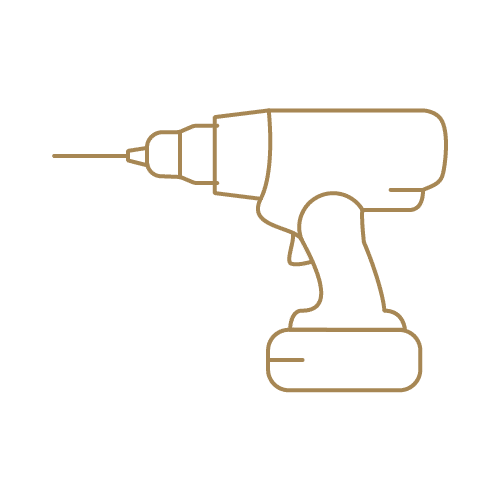 We'll Install Your
Roll Out Shelves.
Proudly show off the inside of your cabinets. It's all organized!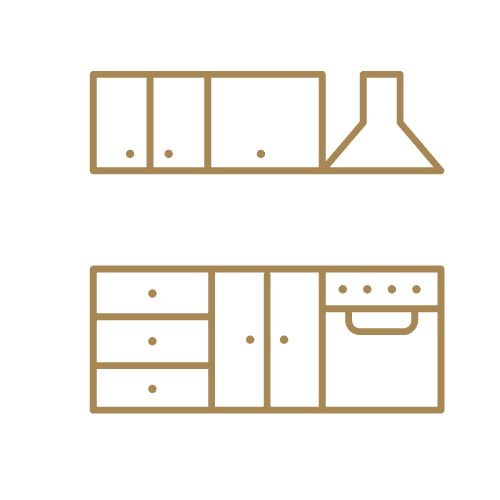 Enjoy convenience
in every cabinet.
No more bending, digging, snooping to find what you need!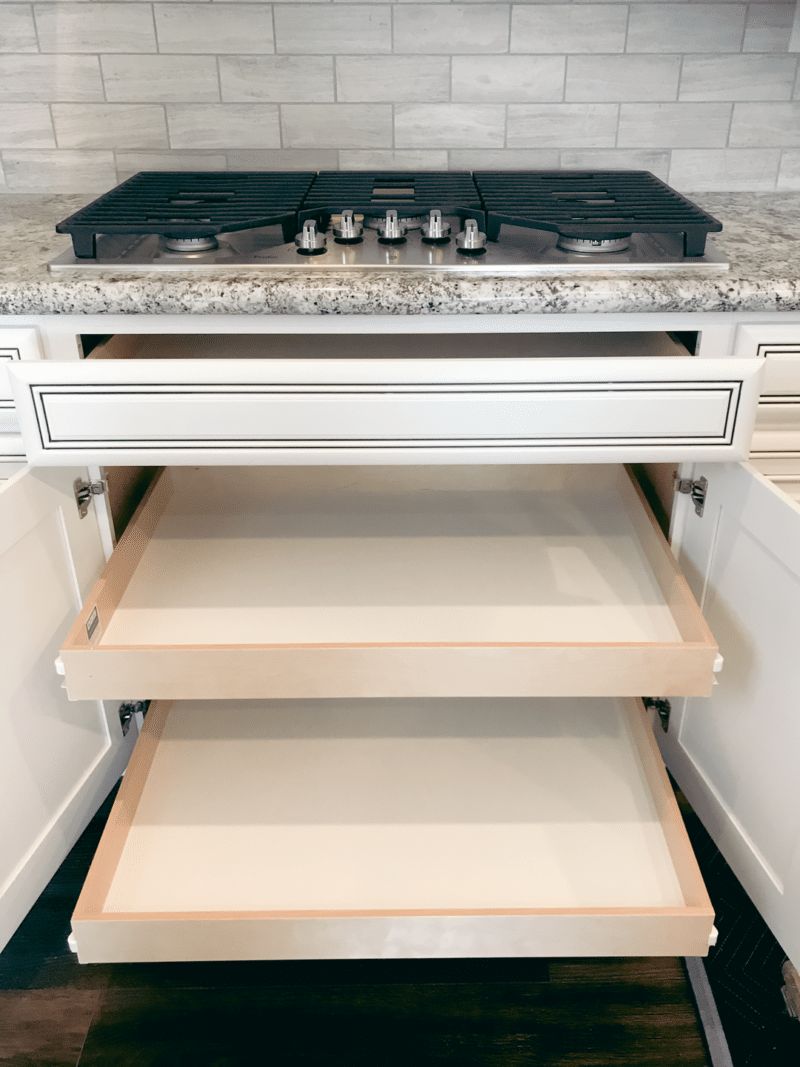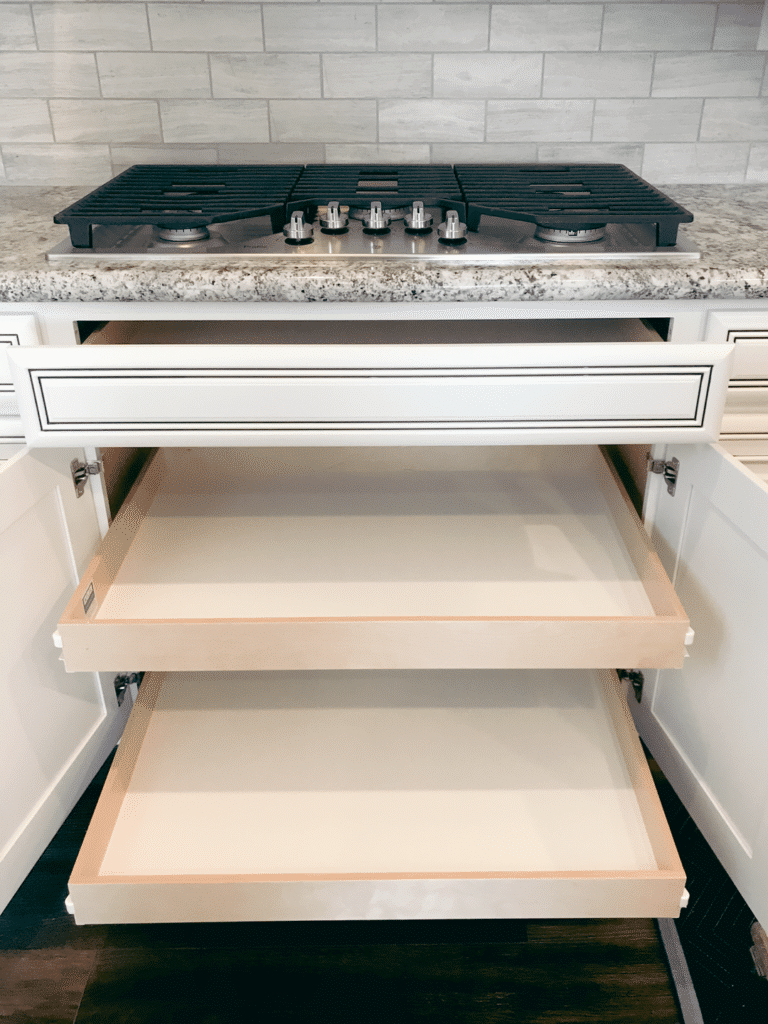 "All Organized shelves are fabulous and roll with ease making our kitchen cabs easier to coordinate and manage. Installation was done quickly and with attention to detail. Thanks All Organized"
Functionality gives you more time to do what you love.
When everything you need is at arm's reach, you'll never be far from what matters most. For over 25 years, we've helped homeowners in the Orangevale area upgrade their cabinets with various slide out and pull out shelves.
We love adding functionality to homes because it means: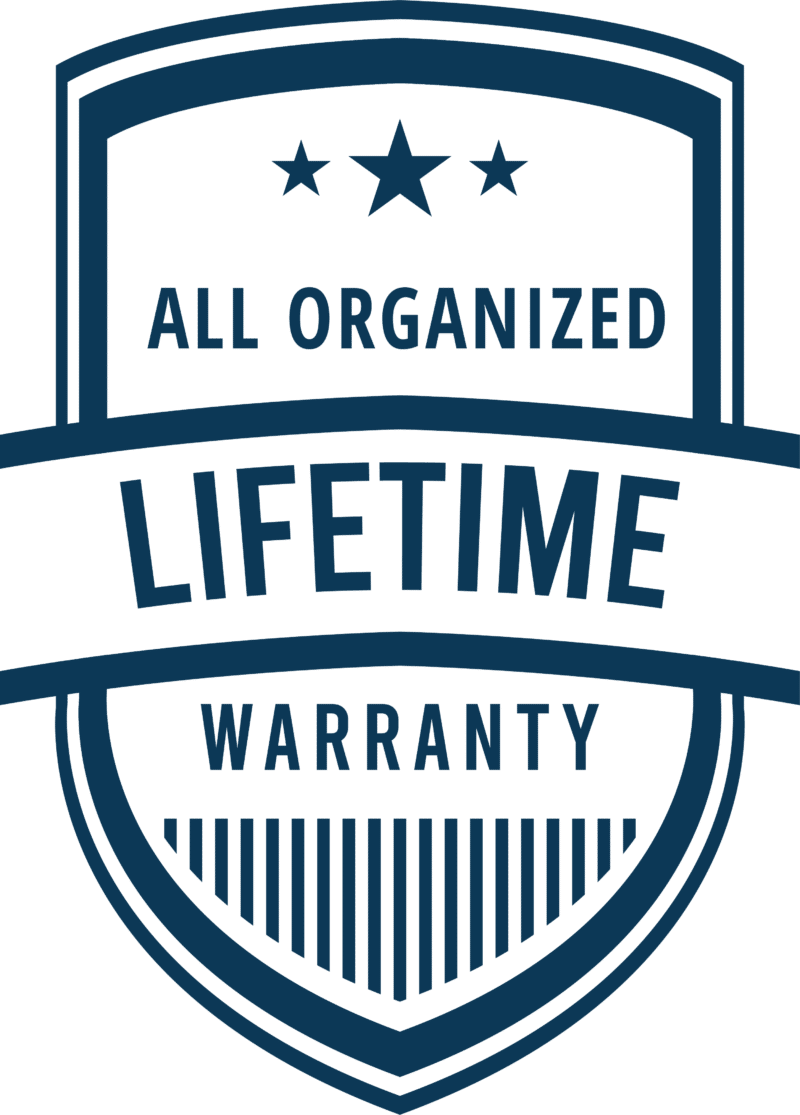 Custom Crafted Pull Out Shelves in Orangevale
100% Satisfaction Guaranty and Lifetime Warranty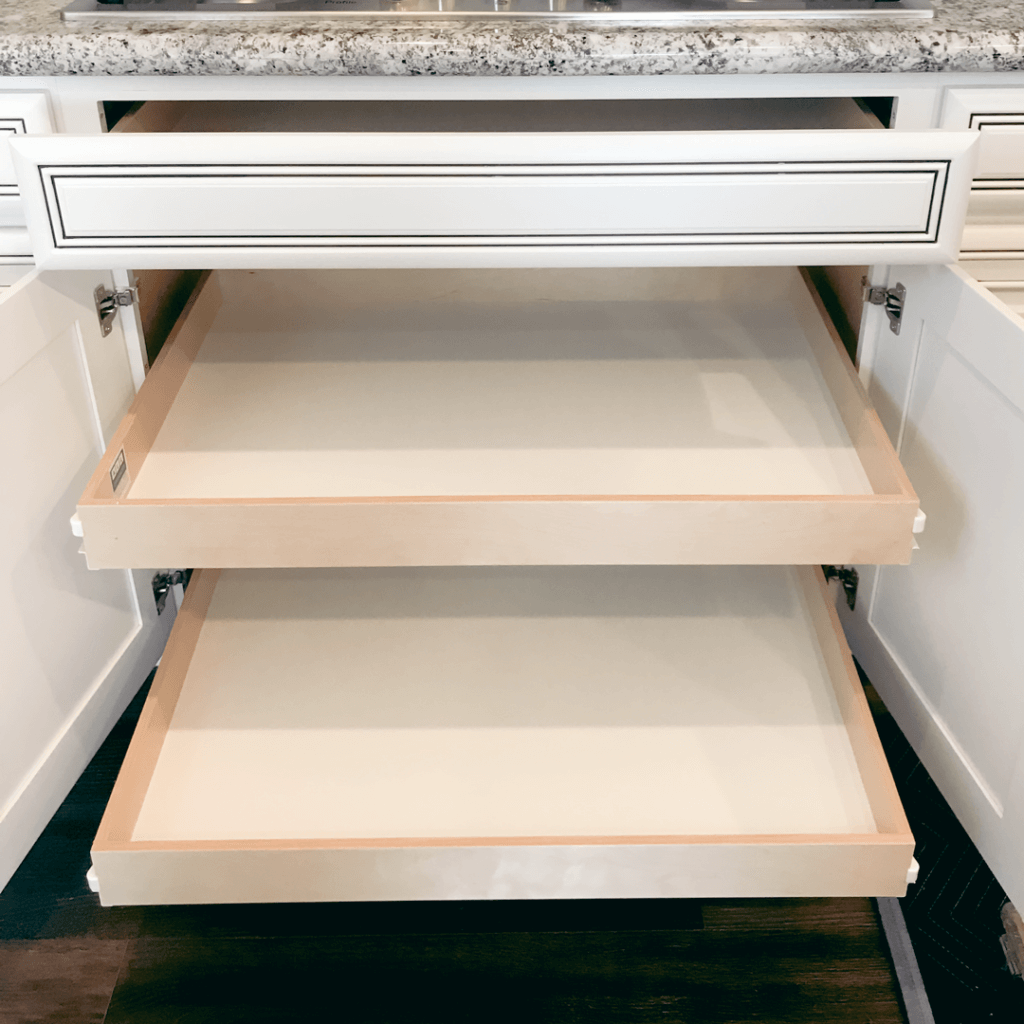 High Quality Materials
We choose the highest quality to design your custom Roll Out Shelves.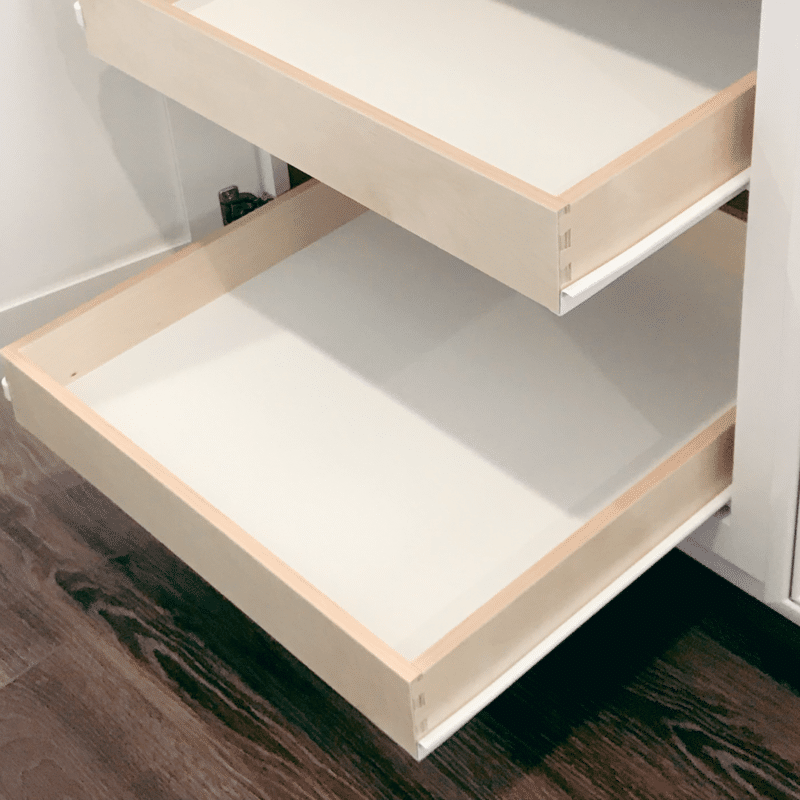 Dovetailed Joints
For the strongest joint, our craftsman dovetails every connection point.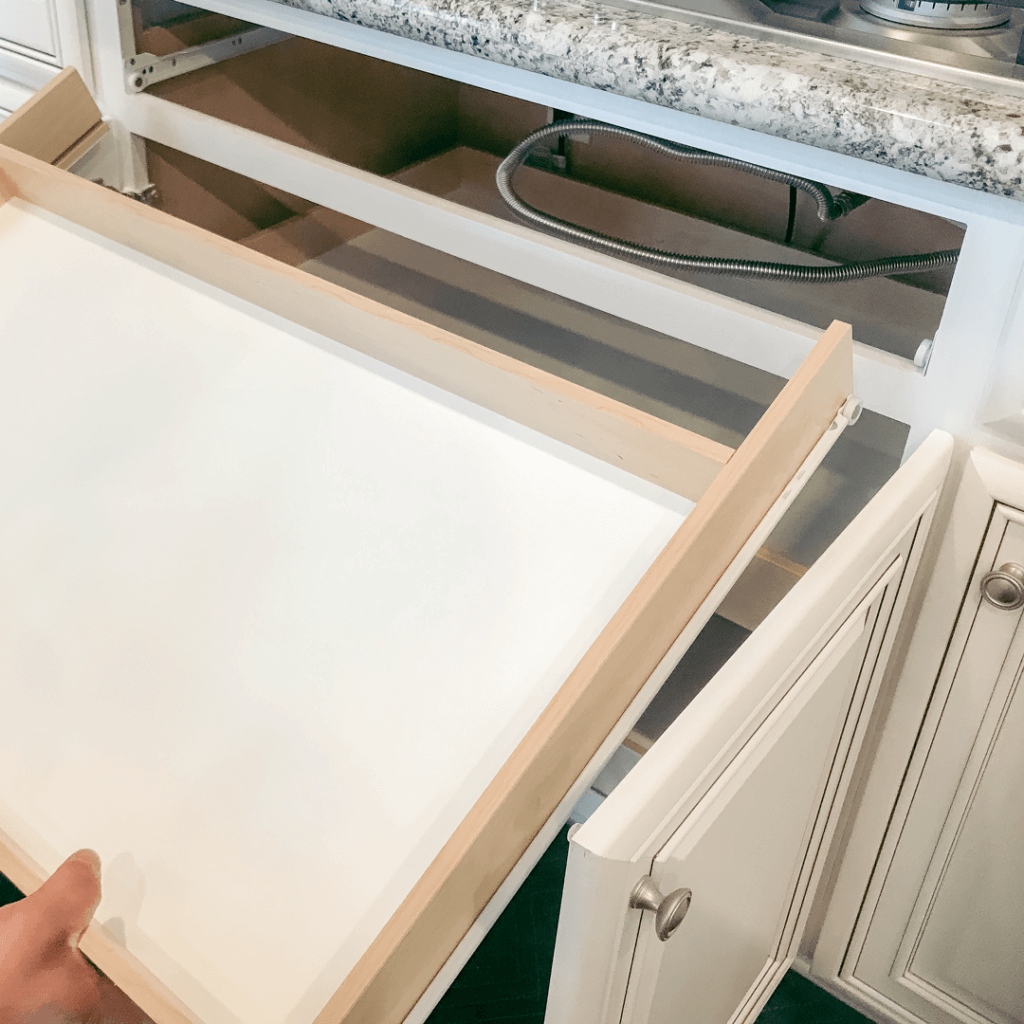 Durable Drawer Guides
Easily slide your Roll Out Shelves in and out with our durable hardware.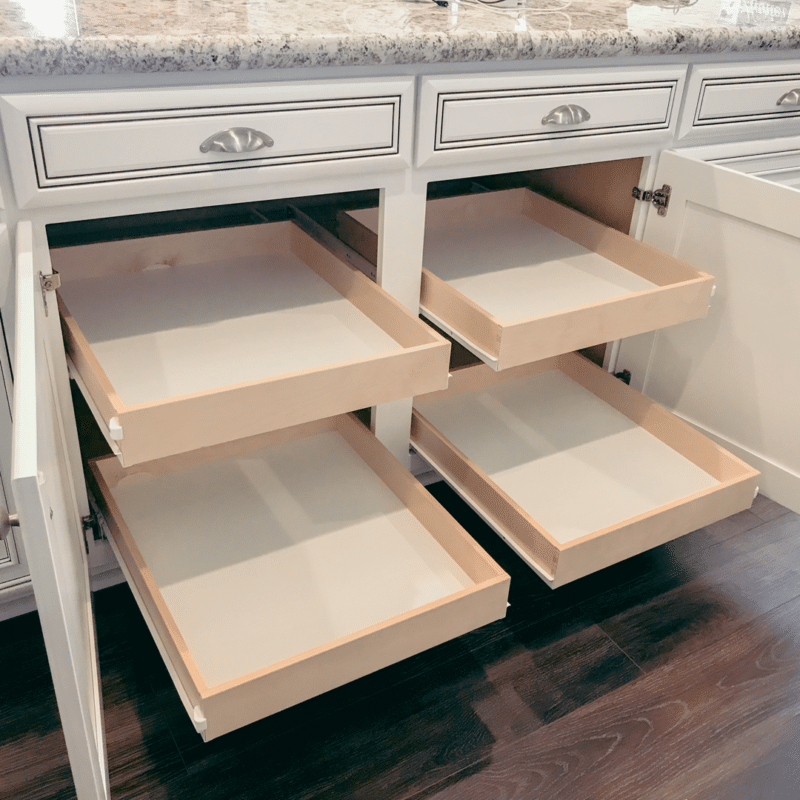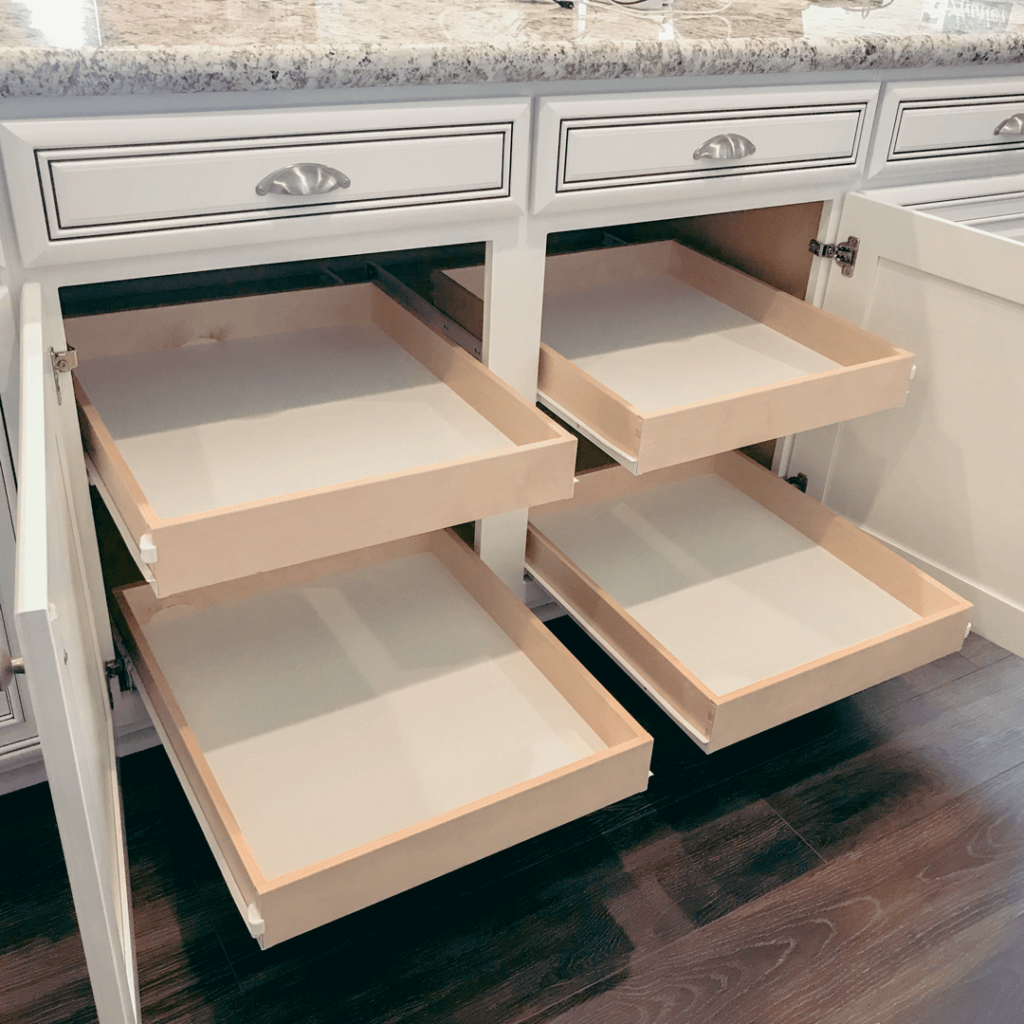 Subscribe to receive a bundle and save discount code to your inbox! You'll get:
• 6 Roll Out Shelves for $935 $795!
• 8 Roll Out Shelves for $1165 $995!
• 10 Roll Out Shelves for $1391 $1195!
• 12 Roll Out Shelves for $1619 $1395!
"*" indicates required fields
Questions About Our Cabinet Shelving Systems in Orangevale?
We're always happy to answer questions for you!
Are you sick of dealing with a cluttered, disorganized kitchen in your Orangevale home?
We get it: it's no fun, bending over and trying to find your cooking pan in the far back corner of a lower cabinet, or rooting through your spice cabinet trying to find that one elusive spice!
Thankfully, All Organized has a solution for some of your problems! We make roll-out shelves that help you maximize your cabinet space and get your kitchen organized.
Once your kitchen is organized, you can finally love cooking and hosting again!
Give us a call today at (916-331-4991) or schedule your free design session.
If you live in Orangevale you are already familiar with the local scenery, beauty, and attractions the area has to offer. A few fun attractions in Orangevale include:
Sunrise Mall

Shadow Glen Riding Stables

Lake Natoma

Sutter Street Theatre

Folsom Historical Museum

The Painted Cork

Samuel Horne's Tavern

Pecan Park

Norma Hamlin Park

And all the fun things to do and see in Sacramento
Orangevale is a census-designated place located in Sacramento County, CA, about 25 miles northeast of Sacramento.
The community is known for its rolling hills that offer the best possible views of the Sierra Nevada Mountains and its foothills. It is a rural community in the midst of a metropolitan area, with some properties even being zoned to accommodate horses and orchards.
Orangevale began as part of the Rancho San Juan Mexican land grant. The area contained numerous orange groves, which is why the community was named Orangevale. Oak trees and olive groves were also common, as were trails made by the Maidu Indians who lived in the area.
The landscape around Orangevale is stunning, consisting mainly of rolling hills near the base of the Sierra Nevada mountains. This community is home to almost 34,000 people.
The Orangevale Chamber of Commerce says this about the community:
Because of it's natural beauty (including waterways and mountain views), recreational opportunities, high-ranking schools and the industrial growth of Sacramento and Placer Counties, people continue to settle into Orangevale. In the midst of this growth remain many original oak trees, trails, and a unique rural character which express the essential character of Orangevale.
We hope Orangevale continues to grow and thrive!
Want to know what people's experience with All Organized has been like?
"We recently had roll out shelves installed by all Organized. From the in home consultation to the installation the process was seamless. Vicky carefully explained our options and answered all our questions. She made recommendation that were are happy we followed. The installer Hugo was efficient, neat and thorough. We couldn't be happier! Thank you All Organized!" -Wendy Joyce
"Paul and Chris are great! No hustle installation. Installer came on time and was done within the time frame given. Great quality roll out shelves. Will recommend to anyone Sorry my review was 2 months late Thank you!" –Debbie Pangilinan

"A wonderful experience with ALL ORGANIZED! We love our roll out shelves! Hugo is excellent with installation!" -Nancy Lakos
We serve all Orangevale zip codes and neighborhoods. Give us a call today!
95662
Orangevale Park, Woodbridge Ranch, Rollingwood Green, Rollingwood Bluffs, Springhills, Hickory Farms, Hickory Glen, Central Park, Le Parc, Barrhill Ranch, Windham Ranch, Poni Estates, Pershing Woods Estates, Douglass, Oangevale Plaza, Chestnut Crossing, Hazel Oaks, Ottoman Hills, Oak Tree Estates, Neal, Linda Creek Estates, Rollingwood Oaks, Sharon Estates, Hunt Estates, Sheltonham Estates, Orange Heights, Orange Glen, Pecan Estates, Cherry Manor, Stratton Park, Pecan Terrace, Hickory Estates, El Dorado Vista, Champion Hills, Almond Ridge, Robin Hill Estates, Chestnut Place, Nimbus Park, Maxwell Meadows, Almond Estates, Eula Estates, Executive Estates, Olive Orchard Estates, East Grove, Robinwood Estates, Rollingwood Park, Castleton Heights, Woodhaven Heights, Amber Oaks, Rancho Prospero, Palisades
We look forward to hearing from you!
Not sure which roll out shelf is right for your home?
Download and read our FREE guide on our top 5 shelving options!