Aging in place is a cherished desire for many seniors. They want to continue living in the comfort of their own homes, surrounded by familiar surroundings and cherished memories.
However, as they age, physical limitations can make everyday tasks more challenging.
Custom-made roll-out shelves are a transformative solution that can significantly improve the quality of life for senior citizens and help them maintain their independence in their own homes. In this blog, we will explore the many benefits of custom-made roll-out shelves for seniors, highlighting how these simple modifications can make a world of difference in their ability to stay in their homes for longer.
1 - Enhanced Accessibility
One of the most immediate and noticeable benefits of custom-made roll-out shelves is the enhanced accessibility they offer. Traditional cabinets and shelves often require seniors to bend, stretch, or use step stools to reach items stored in the back, which can be physically taxing and even dangerous.
Custom-made roll-out shelves, however, slide out smoothly, providing easy access to everything on the shelf without the need for excessive bending or stretching. This feature is particularly beneficial for seniors with mobility issues, arthritis, or back pain.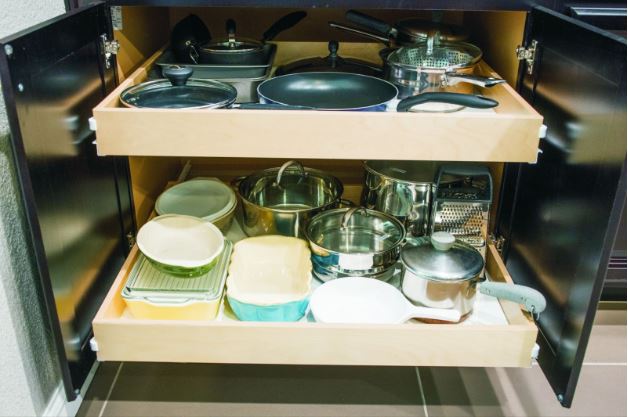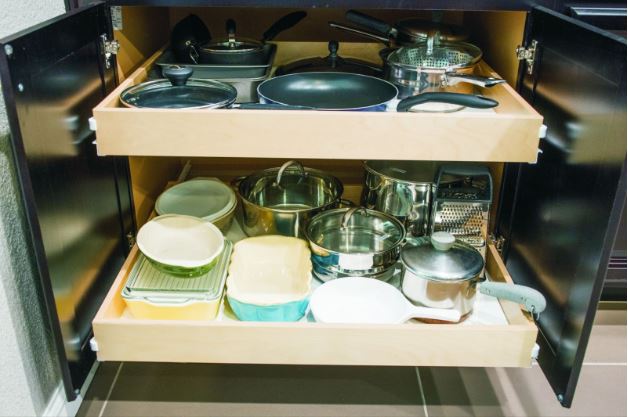 2 - Organization and Visibility
Maintaining an organized living space can significantly improve the quality of life for seniors. Custom-made roll-out shelves can be designed to accommodate various items, from kitchen utensils and pots and pans to clothing and personal care products.
These shelves make it easy to keep items neatly organized and visible, eliminating the frustration of searching for specific items buried in the back of a cupboard.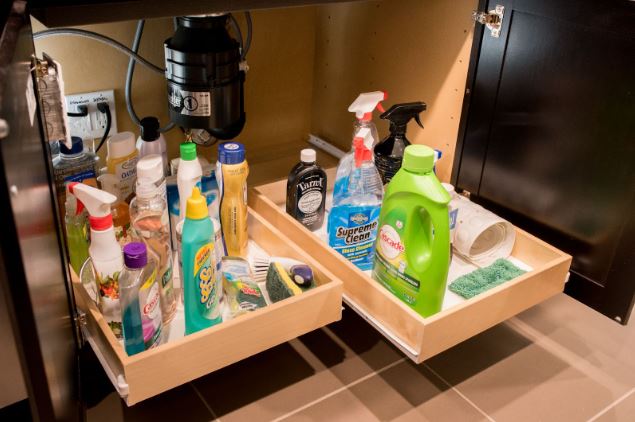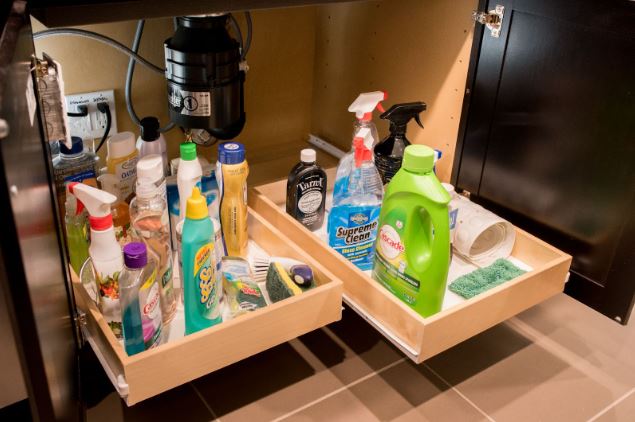 One of the most significant advantages of custom-made roll-out shelves is their ability to promote independent living for seniors. These shelves empower seniors to take care of their daily needs without relying on others. They can prepare their meals, find their clothing, and access personal care products with ease.
This independence not only boosts their self-esteem but also preserves their autonomy and dignity.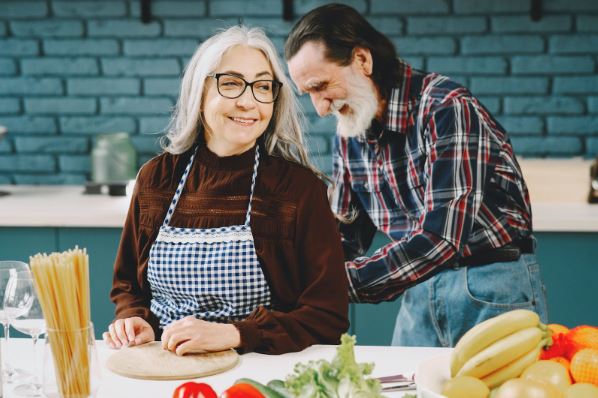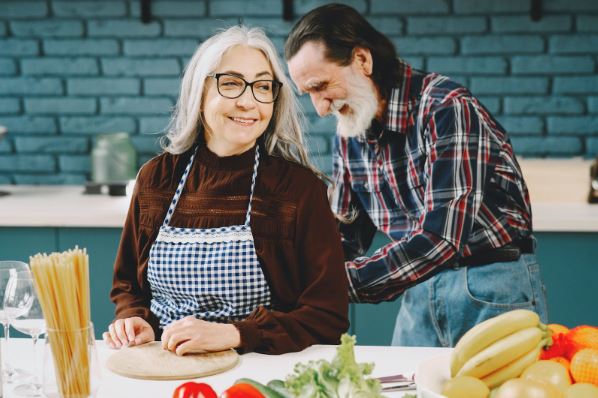 Clutter can be a significant source of stress, especially for seniors who may have accumulated a lifetime of possessions. Custom-made roll-out shelves provide an effective solution for reducing clutter by increasing the available storage space and enabling efficient organization.
By eliminating clutter, seniors can enjoy a cleaner, more organized living space that promotes a sense of calm and well-being.
The desire to age in place is deeply rooted in seniors' attachment to their homes and communities. Custom-made roll-out shelves play a pivotal role in helping seniors realize this goal.
By making their homes more accessible, safer, and easier to manage, these shelves enable seniors to stay in the place they love, maintaining their connections with friends and neighbors.
6 - Cost-Effective Shelving Solution
Custom-made roll-out shelves are a cost-effective modification compared to more extensive home renovations or moving to assisted living facilities. They provide significant benefits without the need for major construction or the expense of relocating.
This cost-effectiveness makes them a practical choice for seniors looking to improve their living conditions without a significant financial burden.
The emotional well-being of seniors is closely tied to their ability to maintain their independence and autonomy. Custom-made roll-out shelves not only enhance physical accessibility but also contribute to a sense of empowerment and self-sufficiency.
This, in turn, can have a positive impact on their mental and emotional health, reducing feelings of helplessness.
Custom-made roll-out shelves are a small yet immensely beneficial addition to the homes of senior citizens. They offer enhanced accessibility, organization, and safety, promoting independent living and reducing clutter.
The adaptability of these shelves allows them to cater to individual needs, while the cost-effective nature of this modification makes it a practical choice for seniors.
By making their living spaces more accommodating and user-friendly, custom-made roll-out shelves empower seniors to age in place, preserving their cherished independence and connection to their homes. In doing so, these shelves contribute to the overall well-being and quality of life for our senior citizens, allowing them to enjoy their homes for years to come.
If you are looking for a way to take the storage in your other rooms to the next level, particularly your pantry and kitchen, then look at the roll out shelves offered by All Organized!
We are ready to help you transform your kitchen with easy storage solutions like:
If you are ready to transform your kitchen, schedule your design session today!
As Cindy J. S. says:
"We were searching for someone who could install rollout shelves in our kitchen and finally learned about All Organized from a garage cabinet company. We called them, quickly had an appointment to get an estimate, and they were installed a couple of weeks later. We received great advice and service. Working and storage in our kitchen are so much better!"